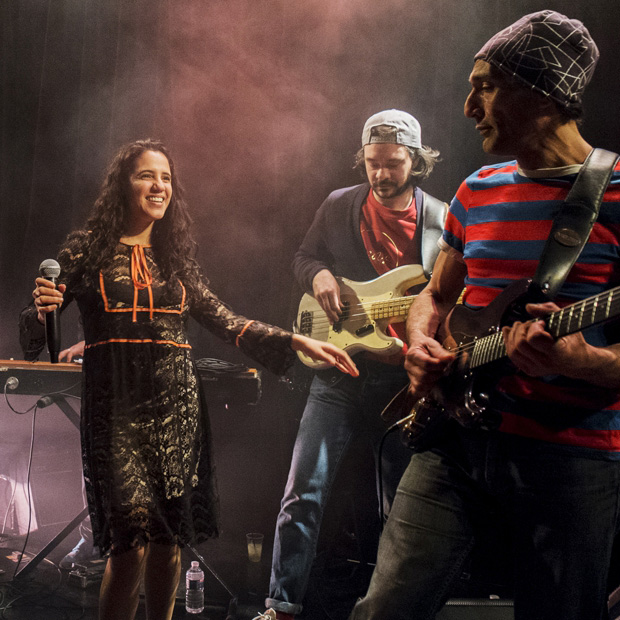 Camarão Orkestra (which means shrimp in Brazilian) has one vocation: find a fusion between traditional brazilian rhythms and the sound of the seventies (Jazz-Funk, Afro-Beat, Groove…).
Meet the most Brazilian of the French bands!
Launched in 2008, Camarão Orkestra released their first album, Camarão Orkestra. It was inspired by Nordestes Rhythms (Maractu & Ciranda). Since, they worked on a new repertoire, focusing on the rest of the Brazlian Music (Samba, Boï…).
The "orkestra" is composed by 11 musicians including one femalde lead singer, three percussionists, four musicians for the horns section, one bass player and one keyboards players. Some of them are well known from the Favorite family with musicians from Cotonete, Aldorande, …
In 2019, they released an explosive EP Nação África, before releasing their LP in 2020, also titled Nação África. In this one, the seven nonchalant tracks get your hips swaying, whether you're in a comfortable armchair or surrounded by other dancers. They take your mind far away, on a journey paved by analogue synths with Fender Rhodes crystals to the horizon where the sun's last glimmer has finally faded away. The brass section's shiny bells, valves and keys reflect the images and ambience of the soft Brazilian night air. A modern classic!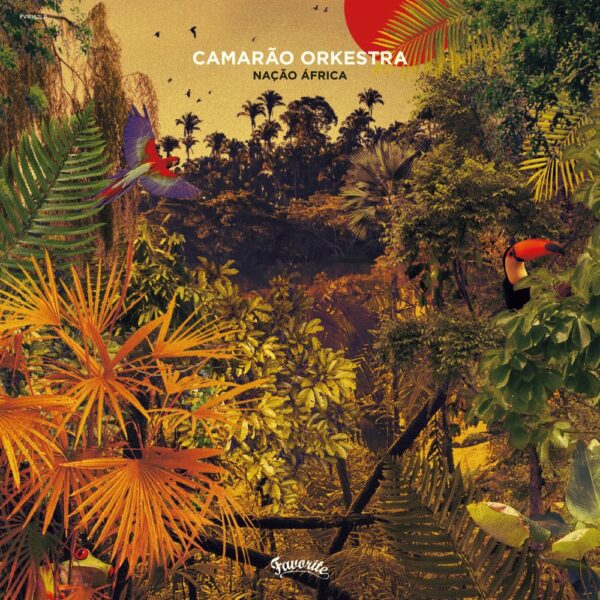 The most Brazilian of the French Jazz-Funk bands returns with an incredible LP, diving deep into Brazilian musical traditions.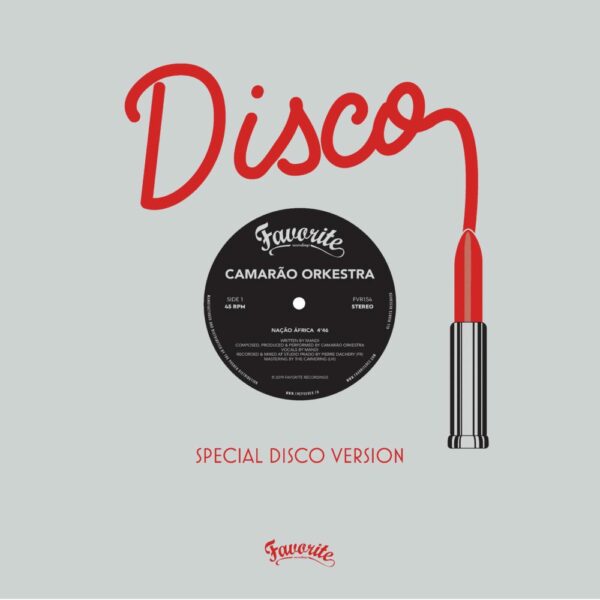 "Nação África" announces the return of Camarão Orkestra in the crates, just an appetizer before a new album… Or two…