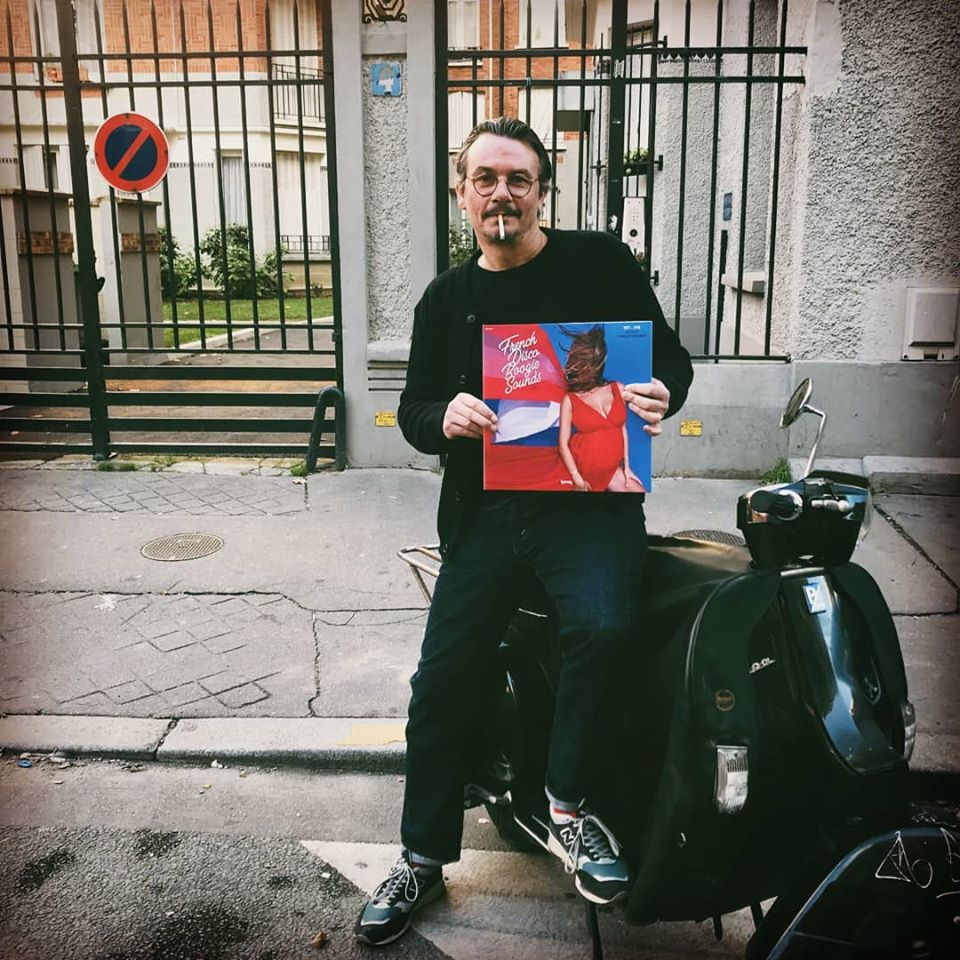 Favorite Recordings is a French label deeply attached to the golden age of musical production.
Created in 2005, the imprint presents a rich catalogue combining productions of new artists and reissues of forgotten masterpieces along the groove musics spectrum.
favorite recordings is the home for sol discos, edr records & stix records, three of it's subdivisions.
Settled in Paris near Montmartre, Favorite has established its imprint over the years as an international reference for all enthusiastic listeners of Soul, Funk, Jazz and all their derivatives from the 1960s, 1970s and 1980s. Quality reissues transferred from original tapes or through audiophile setup, analog productions recorded in the best studios and quality mastering: the founder of the label, Pascal Rioux aka Charles Maurice, is strongly attached to the warm and shining sound of analog production's golden age. Thanks to these high expectations along the full production line coupled with flawless artistic direction, Favorite Recordings is today one of the main French labels within this musical niche.
With its reissues, the label is particularly famous for the compilations series by Charles Maurice, such as Disco Boogie Sounds (Brazil, Caribbean and French) and AOR Global Sounds, without forgetting to bring into light again some very rare and forgotten albums and singles. It has also often been the opportunity to collaborate and highlight some outstanding French DJs and selector like Waxist (for Sol Discos sub-label) or Jérémy Underground (with My Love Is Underground compilations) With its prolific catalog of contemporary productions, Favorite and its sub-divisions (SOL Discos, Stix & EDR) have become a real house for a close selection of talented artists, in musical territories as diverse as AOR, Soul-Funk, Jazz-Funk, Jazz-Fusion, Afro-Boogie or Brazilian music.
In 2019, the most recent projects released or upcoming on the label are signed by Al Sunny (Soul-Funk / Pop), Voilaaa (Afro-Disco and even more …), Lucas Arruda (Brazil / Soul / Funk / AOR), André Solomko (Jazz-Funk), Aldorande (Jazz-Funk / Jazz-Fusion), Mr. President (Disco / Funk), Camarão Orkestra (Brazil / Jazz-Funk)  Cotonete & Di Melo (Brazil / MPB / Soul / Funk) or Leroy Burgess (Boogie).
To this first list, can be added past projects by The Dynamics (Reggae / Soul), Mr. Day (Pop / Soul), Onra (Beats / Hip Hop), Taggy Matcher (Reggae), Dwilt Sharpp (Electro / Funk), Trevor & Lisa (Funk), Buddy Sativa (Jazz / Beat), The Funk League (Old School Hip-Hop), Modo Solar (Brazilian-Soul), Hawa (Northern-Soul), Cleon (Breaks / Funk), King Mato (Reggae), Walter Mecca (Hip Hop / Beats) and more …