MATO
the FRENCH dub master

AN INTERVIEW WITH thomas blanchot aka mato (stix records)



Since many years Mato aka Thomas Blanchot has been releasing Dub & Reggae versions on STIX Records and his own Mato Production label.
Composer, music publisher and producer of music for TV, advertising, films and records, he's now considered as the true French Dub master. He's released music through various projects concepts, coming out through labels such as Makasound, EDR Records or Big Singles. In the meantime he developed a real trademark by taking over classics and turn them into Dub versions. Give the man Classical music, Hip Hop, horror movies soundtracks or even Daft Punk , and he will turn it into massive Dub versions.
For his new project, Jazz-Funk Dub Tribute, he's taking over legendary classics of the Jazz-Funk scene including tracks from Eddie Henderson ("Inside You"), WAR ("The World Is A Ghetto"), Weather Report ("Black Market"), Deodato ("Caravan"), Grover Washington Jr. ("Loran's Dance"), Barry White's Love Unlimited Orchestra ("Midnight Groove"), Herbie Hancock ("Maiden Voyage"), The Meters ("Cissy Strut") or Lonnie Liston Smith ("Visions Of A New World"). Needless to say, Mato, who's playing most instruments and synthesizers, did a fantastic job and you'll be blown when hearing these versions. 

Jazz-Funk Dub Tribute will be available on September 19th 2022 as Vinyl LP & Digital.
HELLO MATO, WHERE DO YOU COME FROM AS A MUSICIAN AND WHAT'S YOUR PATH?
I had my first drum kit when I was 13 years old and started in a reggae band when I was 15 years old. Then, I did craft my first dub when I was 16 years old.
Then I went to the USA to learn drums and harmony and graduated from Los Angeles Music Academy.
I learned sound engineering on the fly with a microphone, a synth and a 4 tracks tape recorder.
Then I started my production company Mato Production in 2002 and, for a long time, I worked for the record and audiovisual industry based on orders I had to fulfil.
Jazz, Funk, Reggae, songs, Hip-Hop, Disco, Electro… My influences and collaborations are coming from everywhere.
But concerning dub, I only gained skills by listening to my favorite artists. No tutorials or forums back in the days, you had to buy the records and learn.
WHAT ARE YOUR INFLUENCES IN REGGAE AND DUB?
Since I discovered Dub music as a teenager, I'm still in love with the genre: King Tubby, Scientist, Lee Scratch Perry and Sly & Robbie are some of the biggest names but of course, there are more.
For me, it's also all the Roots, Lover's and Rub A Dub singers who influenced me. The seventies and eighties were such an amazing time with exceptional musicality and craftsmanship.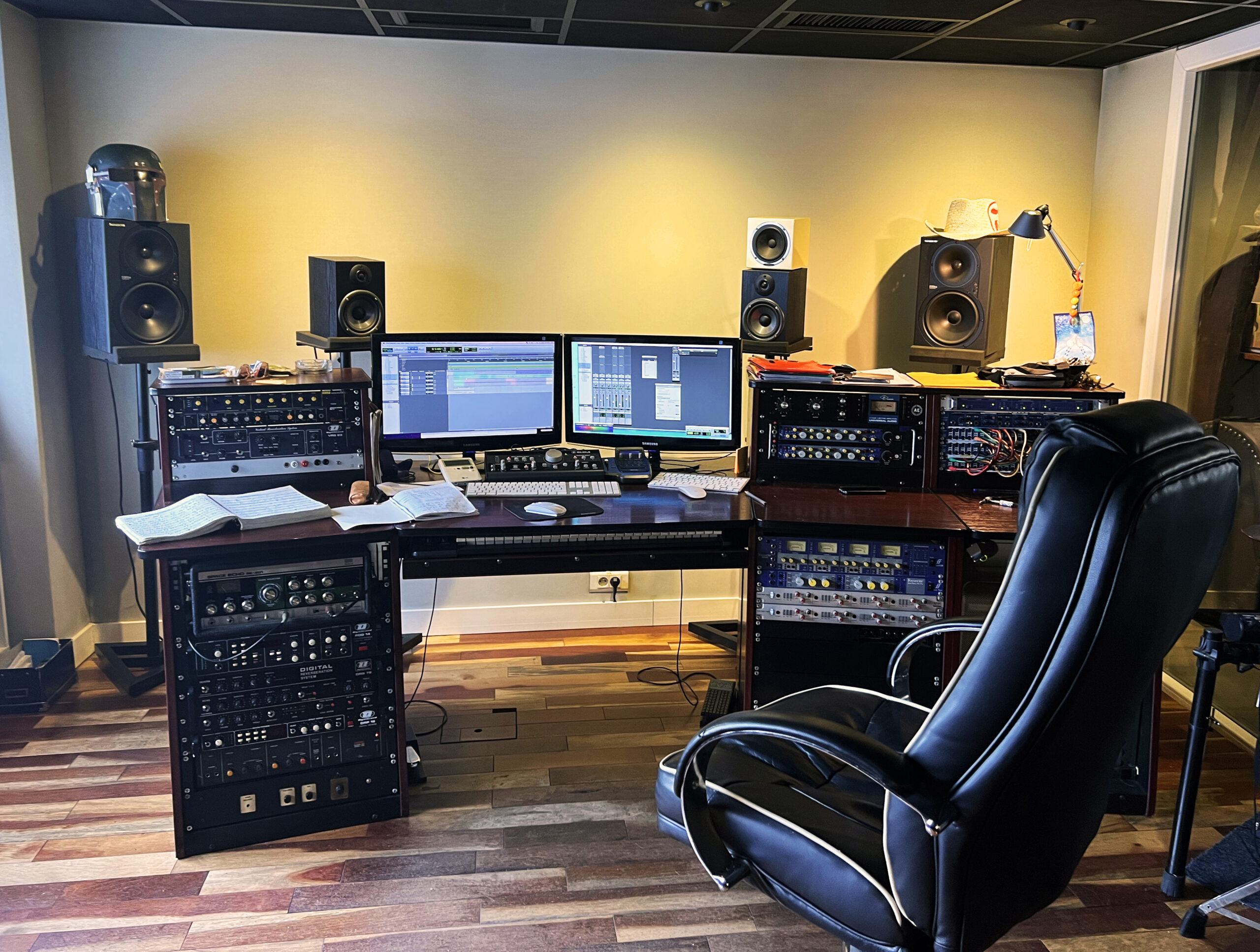 WHERE IS YOUR STUDIO LOCATED?

I'm in the 15th district of Paris. I had the chance to invest in a commercial business building on the street just below my apartment approximately 10 years ago. I just have to get down the stairs… The distance being very low, I had to start footing to stay slim. It's a professional studio with a cabin and control room. Everything needed for production!
CAN YOU DESCRIBE A BASIC DAY IN THE STUDIO?
It depends on the projects to be honest.
I did a lot of commands but today these projects are less attractive than before but still people come to me for recording, production and mixing.
That said, as a producer, when you've got a project, you don't count the hours and you can end up working days and nights if the projects need it. Making music takes a lot of time, indeed! I'm lucky to stay busy almost all the time and I try to release an album every year so that's quite a lot of work.
WHAT ARE YOUR TIPS IN THE STUDIO? ANY PARTICULAR HARDWARE YOU'RE REALLY INTO?
No way I give you my secret sauce! Seriously, as I started with almost nothing in hardware, I can assure you that the best gear you can have is your determination. Music is just layers of sounds in the end but layering needs special attention in every step. Surely, having the best tools helps but it does not make the work for you. Like a lot of producers, I enjoy vintage hardware and I think I did find a good setup which gives me the sound I like, with the warmth I'm looking for. Especially, I can keep control of all these hardware engines and that's important to have a setup which you know and is easily manoeuvrable.
I use the computer as a multi-tracks recorder but everything recorded from the analogical world: real instruments, voices, percussion, drums and effects of course.
Sometimes, I must admit, I use plugins for strings or other effects but that's only a small added part, I always put the analogical sources at the basis of my sound.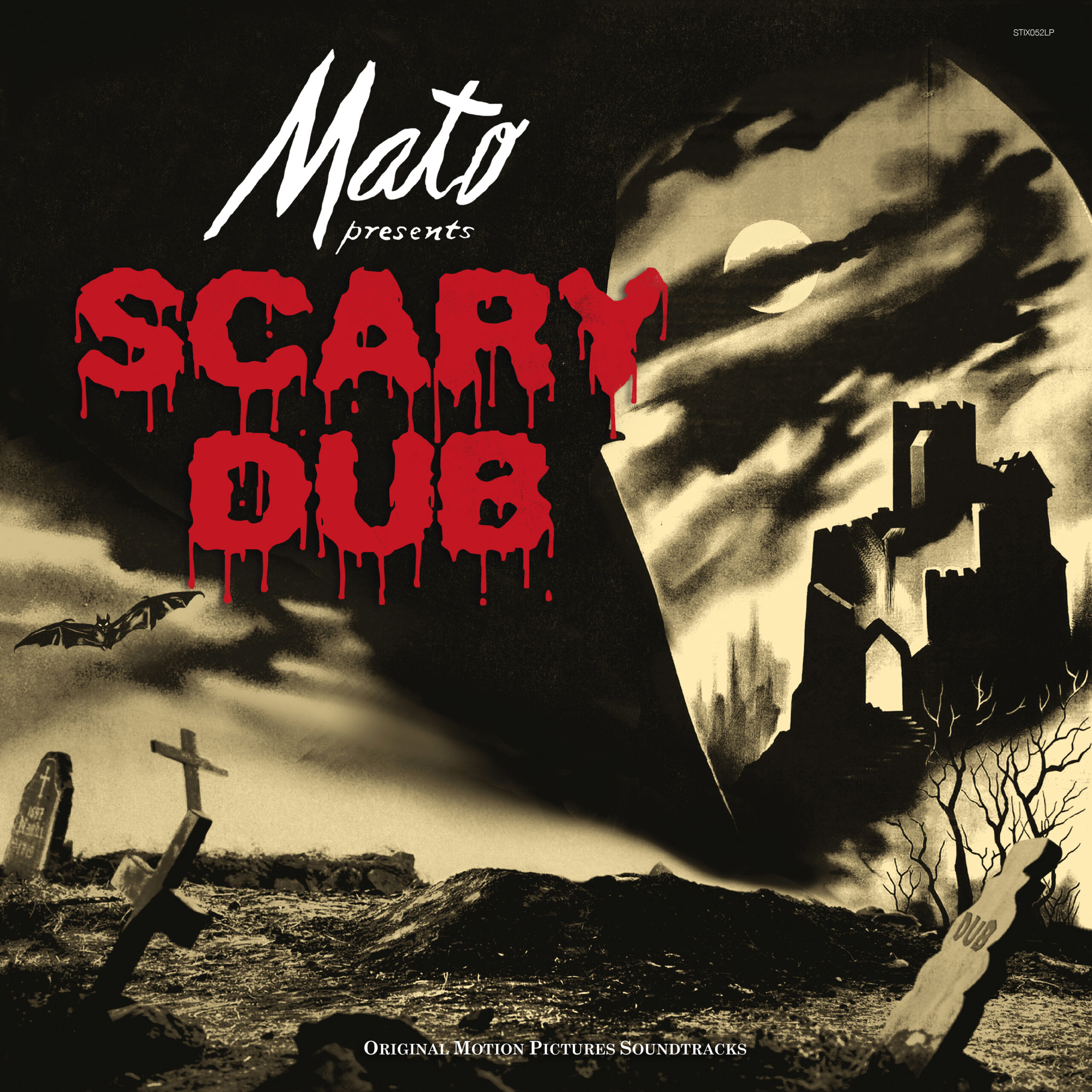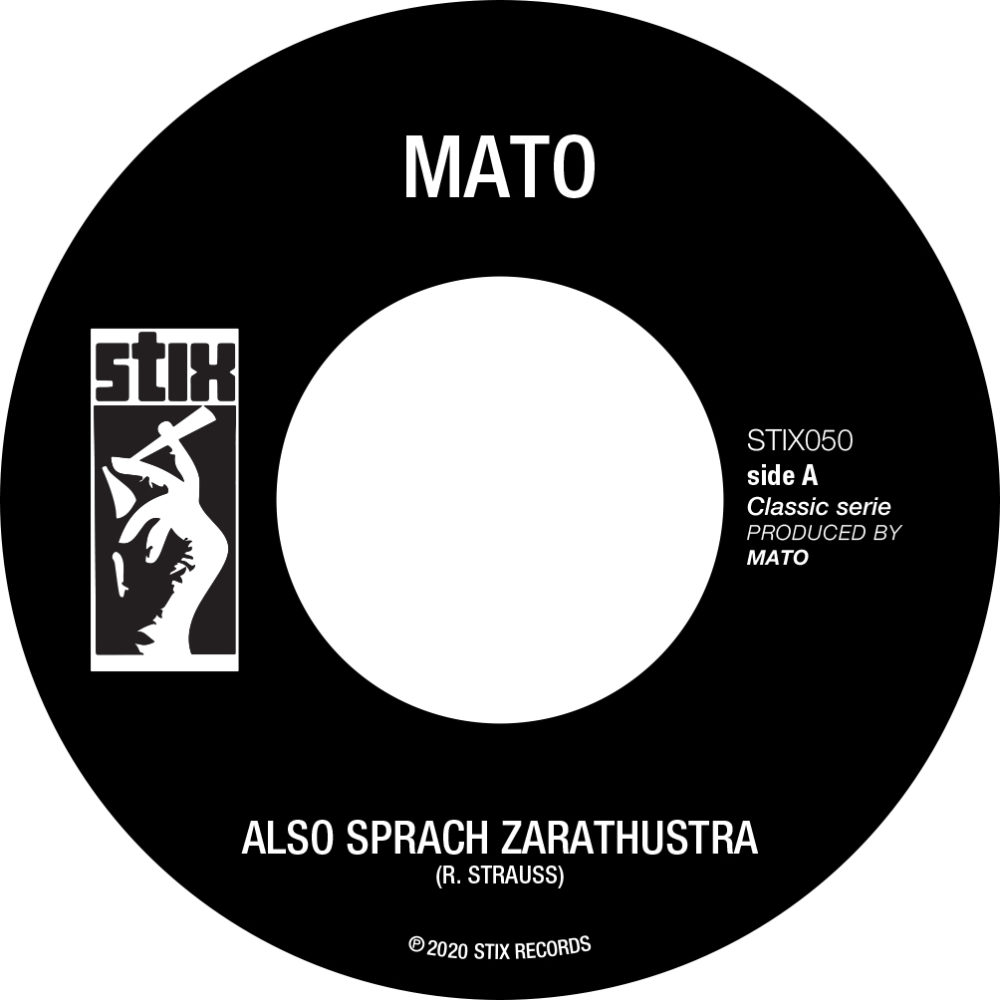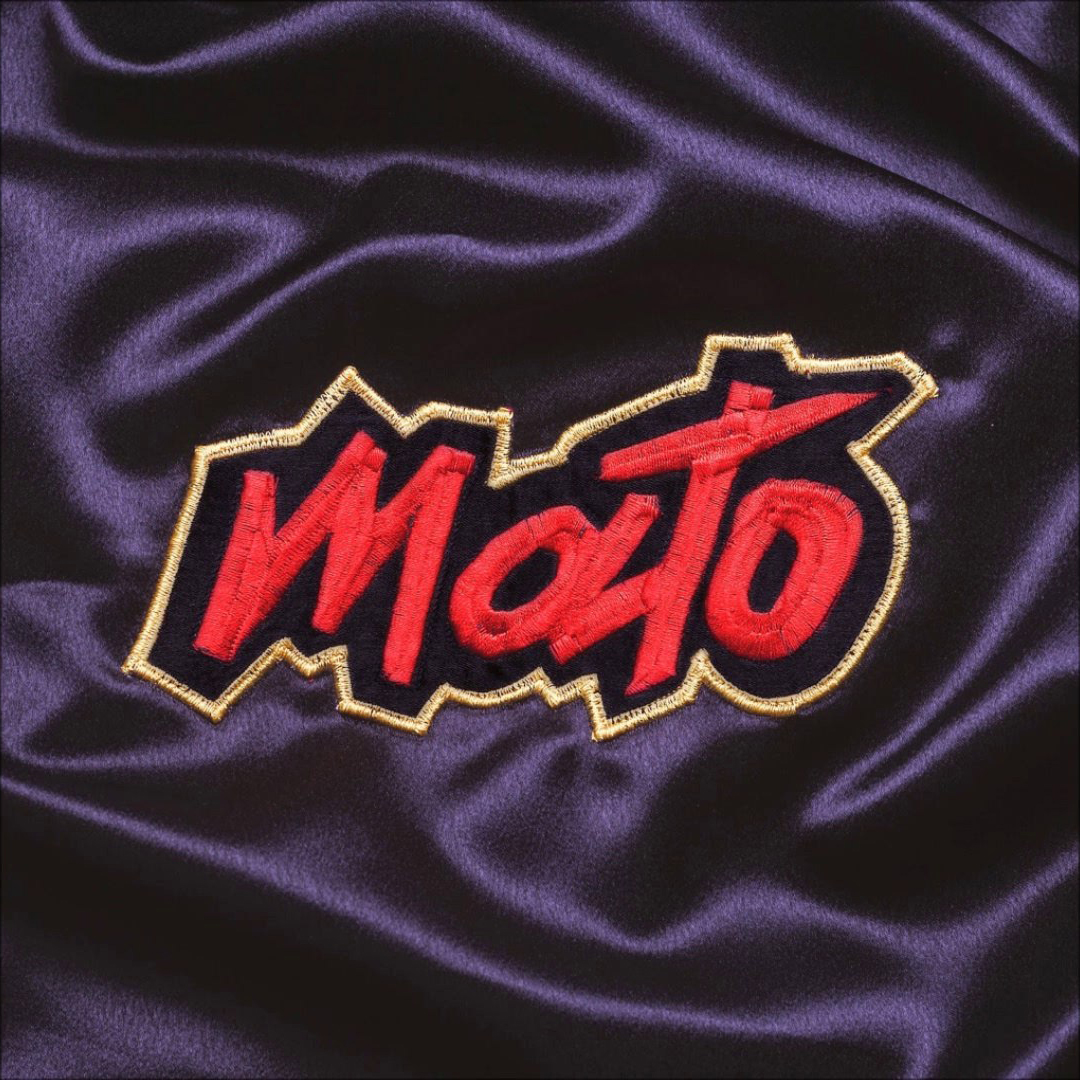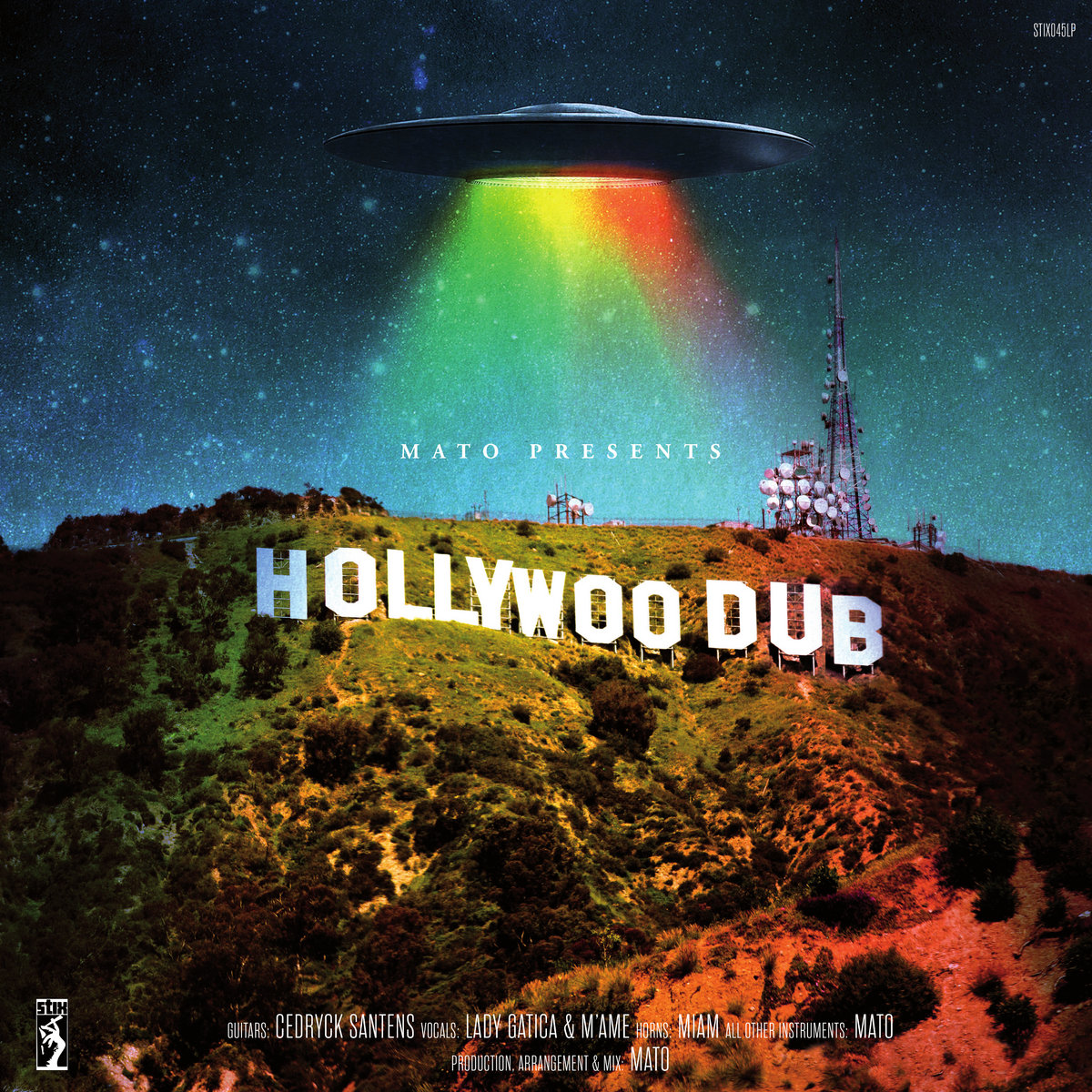 HOW DO YOU START A DUB VERSION?
For a long time, I started with bass or rhythms. But since a few years, I specialized in dubbifying themes and melodies. On all the projects, I really dig the original melody and its pulse to find how I will adapt it. Bass and drums come just afterwards because they need to support the melody.
Through the years, I did manage to create my own artistic identity by adapting different styles and genres to dub versions, that's my trademark.
It's also a pretext to make people discover Dub music: using well-known melodies activates the sensibility and feelings of the listeners. While bringing up curiosity, it also reassures. That's my way of making music in a universal way, my public ends up being very large and eclectic. I'm not belonging to a specific niche or community.
CAN YOU EXPLAIN A BIT MORE ABOUT THE DIFFERENT RHYTHMS AND STYLES IN REGGAE FOR THE NEOPHYTES?
When you love reggae, you make a lot of divisions and differences between artists, studios and everything like in every genre. In reggae, you discover something very multi-faceted. If Bob Marley brings you to the genre, there are a million directions possible from here.
As far as I'm concerned, Dub was my first love because I was also a Jazz head and what I found in Dub was the same spirit of freedom, there is for me an obvious link between these two genres. Depending on what I have to do, I love to use the different styles of the reggae genre.
I'm a big fan of Channel One with their percussive style which I try to emulate – with humility of course – in a more modern way. Being a disciple of Scientist, listening to his mixes clearly opened the doors for me. Listening to Sly & Robbie, I took inspiration from their own style and they're an absolute reference to me. But there are so many.
Looking at my productions, they all work the same way with my « back band » adapting classics and their composition change depending on instrumentation and arrangements. The sound is always optimized depending on the project but keeps an identity, which I'm now proud of. I'm not looking to define it: I have it sounding the way I like and now I try to reproduce it on each new project.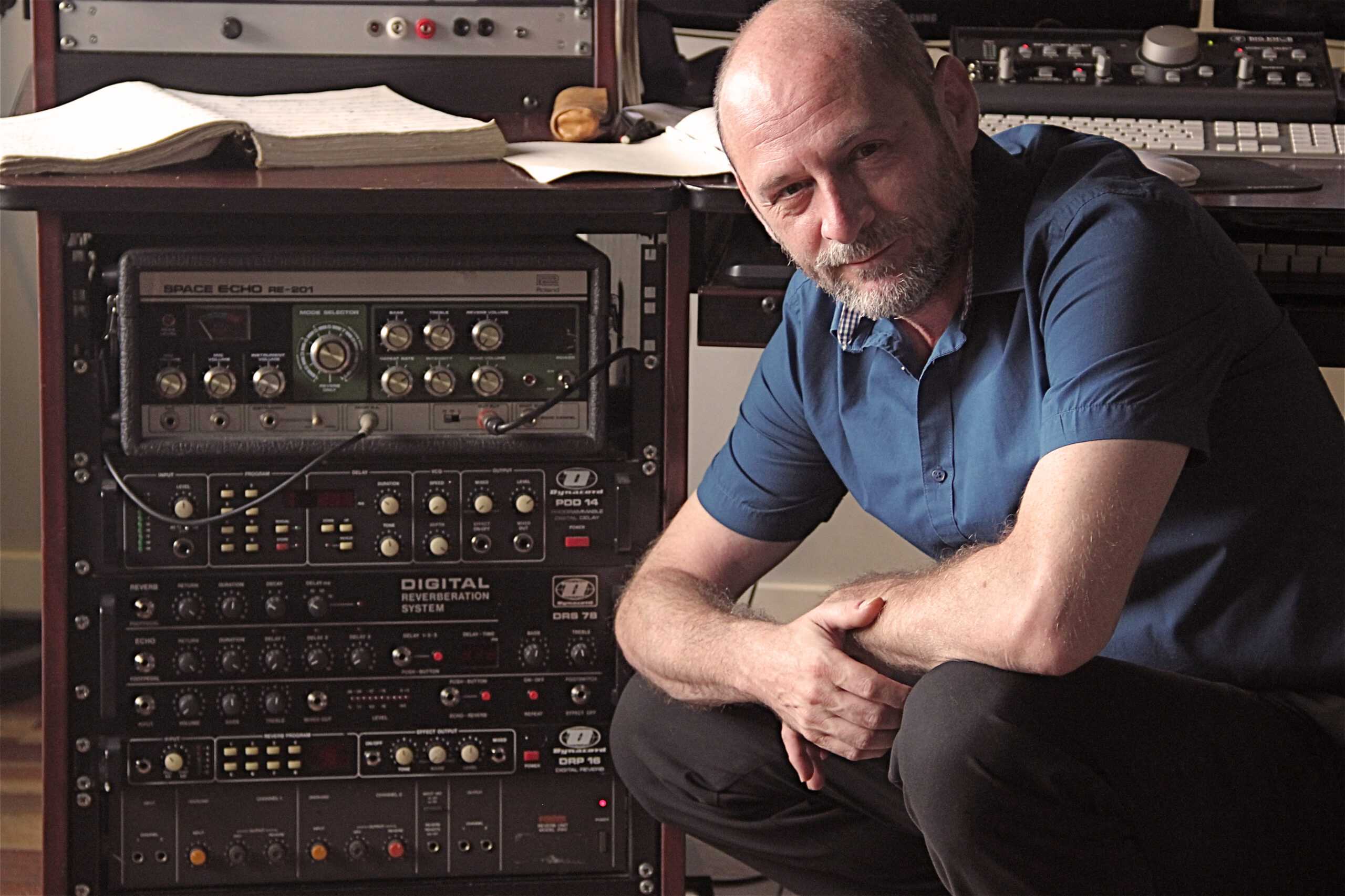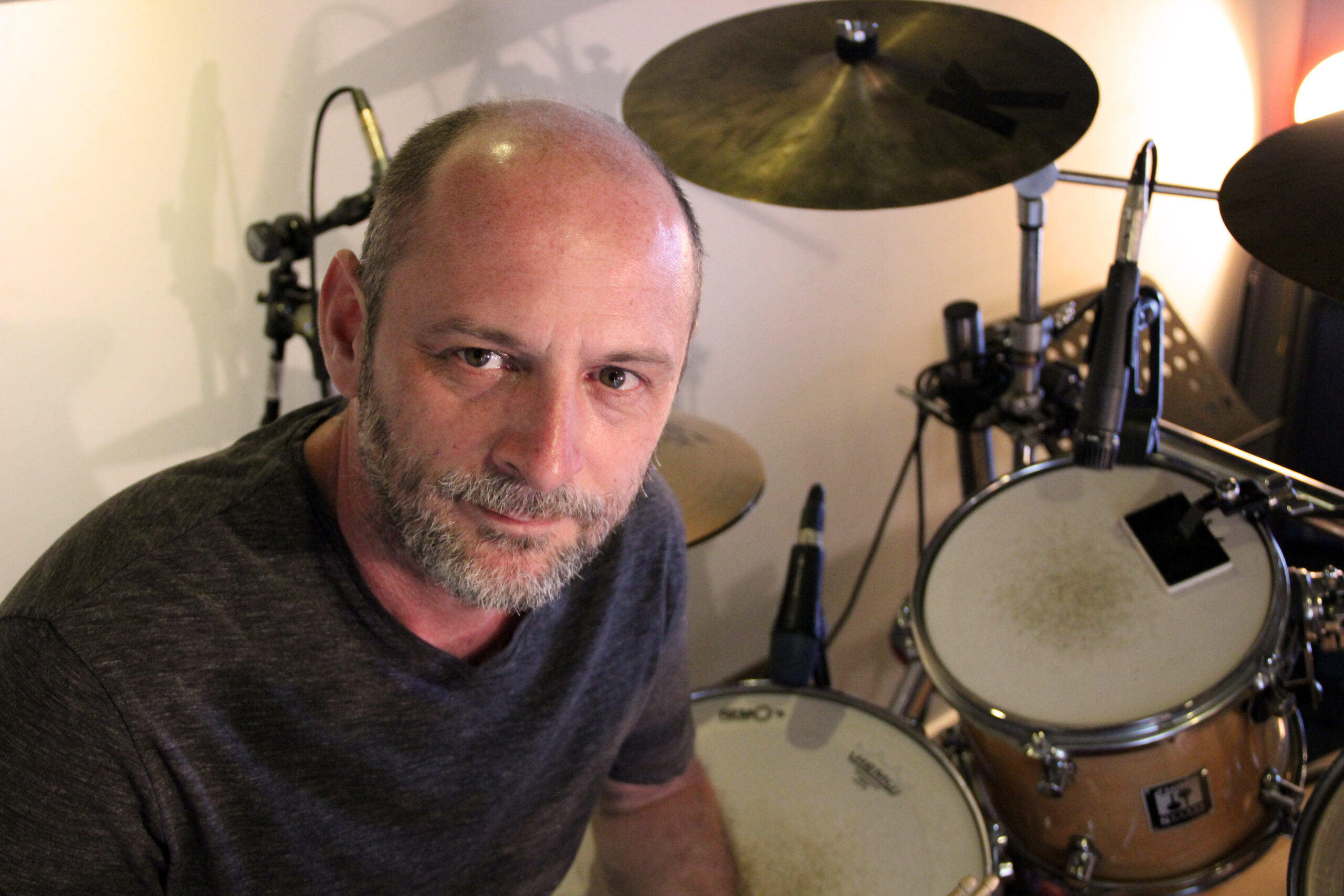 YOUR NEW PROJECT JAZZ-FUNK DUB TRIBUTE IS BUILT AROUND JAZZ-FUNK AND FUSIONS CLASSICS REWORKED AS DUB VERSIONS. CAN YOU TELL US ITS GENESIS?
This project really belongs to my heart because I'm a big fan of Jazz-Funk music. When I'm working on similar projects, it's always driven by a passion for the original style which I love, admire and respect.
The difficulty in the exercise was to adapt complex chord progressions in a more refined way, trying to bring upfront the essential harmony around the melody.
The exercise was not easy and I must admit it did not always work on some ideas. From my experience, after a few tries, I know quickly if it's gonna be great or not and I don't spend much time trying to make it work. Building the tracklisting took me several weeks of listening, searching and adapting. Every time, this musical exercise has to be fluid and not pushy, the result has to be natural like listening to the original version.
So it's kind of difficult to get ten tracks done because that is the resume of a lot of work done in the shadows. But I'm very happy with the final tracklisting of Jazz-Funk Dub Tribute which brings together such classics of the genre.
What is great is that the exercise also functions in reverse: people discover classics of the jazz-funk genre for example they may not know. This is something I'm really proud of.
To conclude, I'd say for me there is no untouchable music that can't be dubbified but this won't mean I'll do it for every song. My goal is also to respect the original work I'm covering.
FOR MANY YEARS, YOU'RE WORKING WITH MUSICIANS ON THESE PROJECTS, CAN YOU PRESENT SOME OF THEM?
It's been the same team for a few years now. Cedryck « Bob » Santens is the guitarist working with me since my first album, he brings very catchy lines and all the swing that I'm looking for. With an eclectic musical background, he always adapts easily to the exercise even if chord progressions are not the usual Dub progressions.
Alexandra Roni-Gatica aka Lady Gatica is also a friend working with me since the beginning, always motivated to bring my extravagant ideas to life. She's a great singer with her own project Gatica who you should follow.
Yann Jankielewicz is a brilliant sax player and I'm working with him for a few years now. He's leading the brass section which can vary in its composition.
On my new album, I begin to collaborate with flautist Amina Mezaache who was really good and I hope to work with her again in the future.
Last but not least, my label STIX Records makes all that work possible and known to the public by releasing it on vinyl and without them, I would not have the recognition that I have now. I've been lucky to find them to support my music and my artistic fantasies.
WHAT'S THE NEXT GENRE YOU WANNA WORK ON?
As you've understood, working on different genres brings the public from various horizons and I've been lucky to get my songs playlisted on FM radios which is quite rare for Dub music. I'm always looking for a new challenge because every time it helps to reinvent myself. I'm currently working on a new concept so keep your eyes and ears open.
IS THERE A CHANCE TO HEAR THE MATO PROJECT LIVE?
There were some occasions in the past on gigs or showcases but my projects are really like sculpting sounds, they would need quite a big team around to make them sound the way I like. On top of that, it would need to dub the band in a live situation. Maybe the occasion will present again in the future, let's hope so!