magic source

analogue warmth



AN INTERVIEW WITH björn wagner from magic source

Favorite Recordings proudly presents the new 12″ of Magic Source. The all-star group around producer Björn Wagner (known also for his cosmic and tropical-flavoured disco music as Bacao Rhythm & Steel Band and The Mighty Mocambos) answered a few questions for us regarding his upcoming 12″ Riviera Drive / Genius Of Love.
Riviera Drive / Genius Of Love will be available on February 28th 2021 as Vinyl 12″.
HOW DID YOU RECORD YOUR NEW MAXI?

Both tracks were recorded on my Fostex 16 reel-to-reel tape machine. Both rhythm tracks were done in two hours, plus two afternoons for horns et keyboard overdubs.
WHAT WAS YOUR PRODUCTION'S PHILOSOPHY?
I try to record as many people live in one take as possible to capture the moment. For "Riviera Drive", I went with a different approach: only the kick drum and the bass guitar were recorded together. Snare, Percussion, Guitars, Keys and Horns were all done as overdubs to have separation and "dub" options. Each instrument was played to tape in one take, printed with real reverb and echo. I had almost every instrument or section just play one or two riffs or themes for the whole 7min, and then I could just drop them in and out and arrange the track in a DJ kind of way.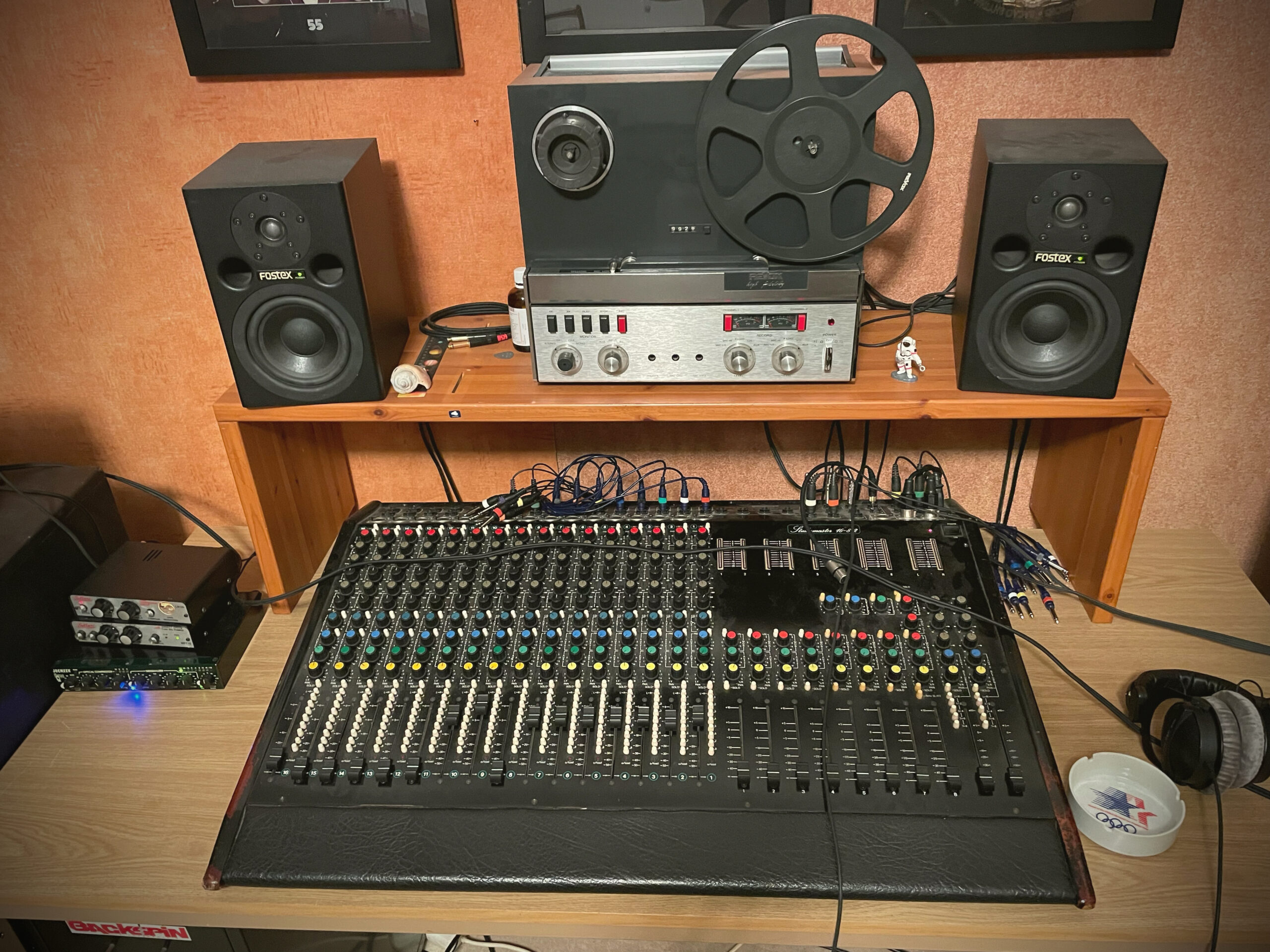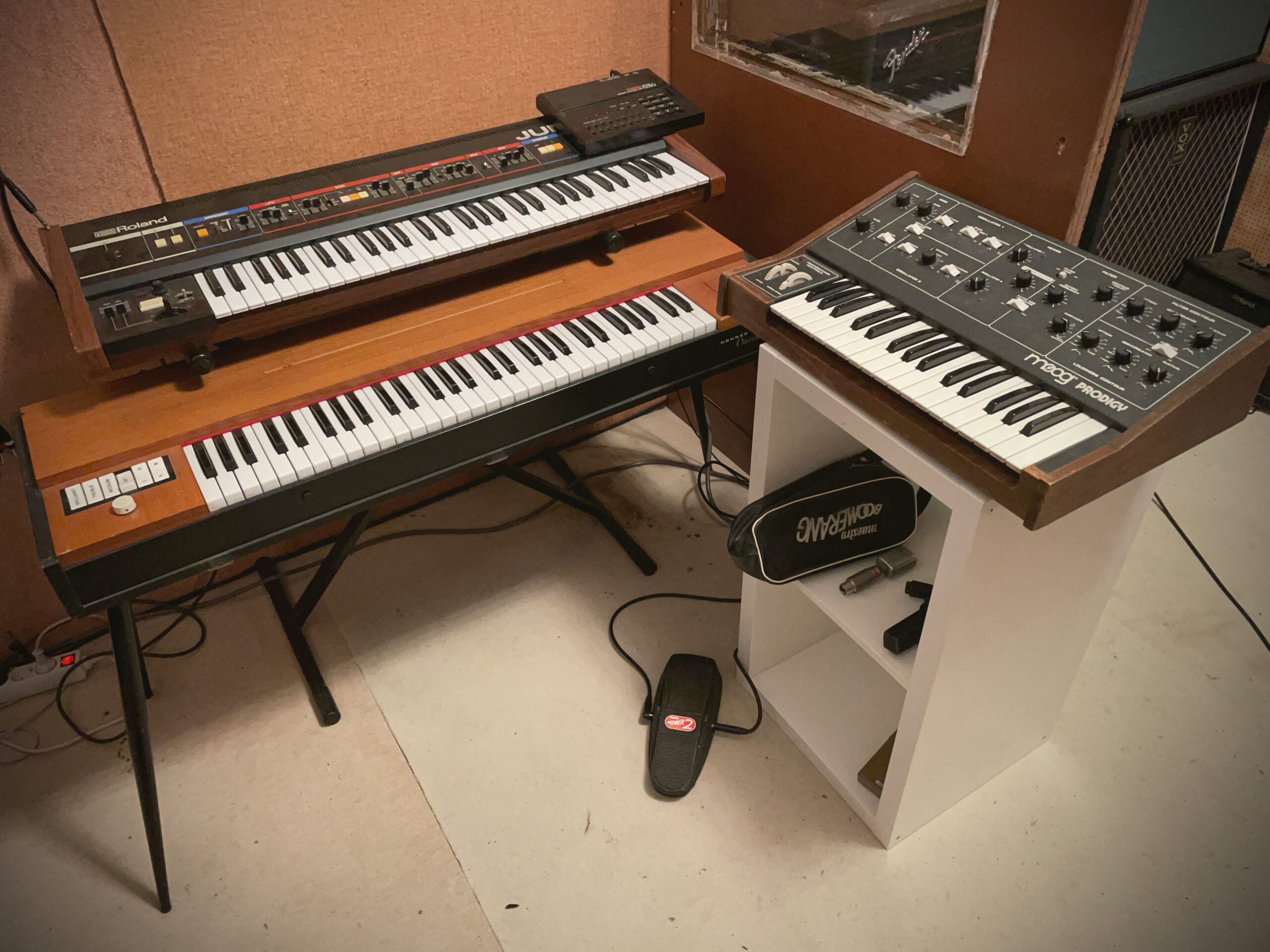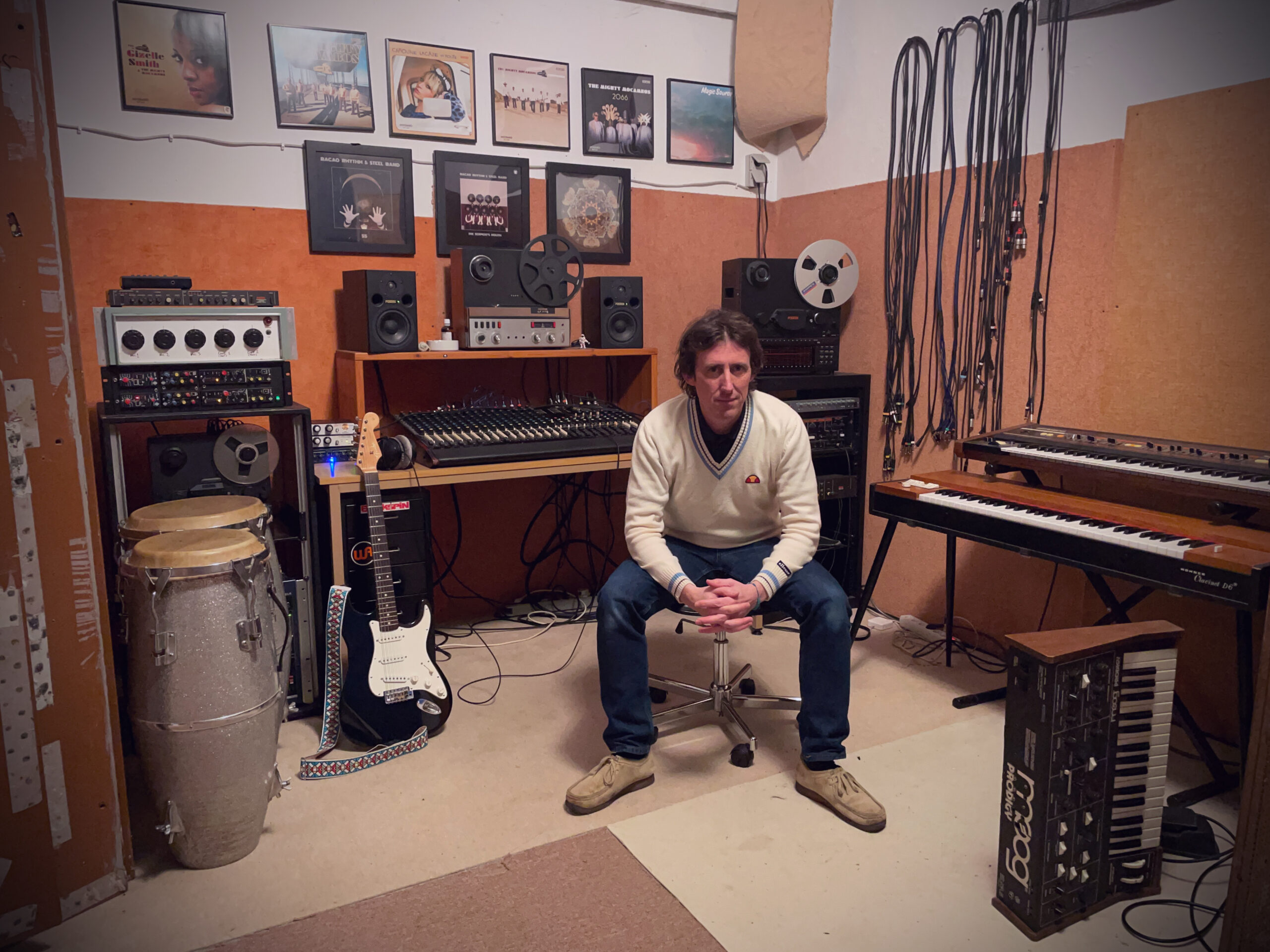 CAN YOU DESCRIBE YOUR STUDIO AND ONE OF YOUR FAVORITE PIECE OF GEAR?
My recording set-up is rather minimalist. A couple of vintage mics, tape machines, as few pre-amps/EQs/compressors as possible and an old British Studiomaster desk that I bought for 80EUR. The only fx I use are Space Echo, Spring Reverb and occasionally a vintage Mu-Tron filter. Sometimes I record a real reverb by putting some sounds in an actual staircase. While I love my Vortexion Wimbledon Tube Mic Pre/Mixer from the early 1960s and my self-built dual channel strip made out of Neumann broadcast modules, the most musical piece of gear for me is the Space Echo – there's hardly a tune where it's not used. 
HOW DID YOU CREATE THE GROOVE OF "RIVIERA DRIVE"?
The interesting thing about this groove is that there is no snare drum or hi-hat. There are two shakers instead of hi-hats and a butter cookie box made of thin metal, hit with a steel drum stick with a rubber tip used in place of a snare drum. The reverb-drenched cowbell and congas give the groove is dubby feel. 
YOU SUCESSFULLY CREATED AN AMAZING COVER OF TOM TOM CLUB'S "GENIUS OF LOVE"? WHAT WAS YOUR PLAN?
My first thought was to give the groove a Caribbean make-over, with steel pans playing the lead riff in mind. Listening back to the rhythm section recording, I realised that the groove was perfect for a flute, so the whole thing changed for a smooth yacht-soul-jazz vibe.