ESPERANTO
LATIN FUSION IN VENEZUELA
AN INTERVIEW WITH JORGE AGUILAR FROM VENEZUELAN BAND ESPERANTO

–Favorite Recordings proudly presents a reissue of the first and eponymous LP by Esperanto, a Venezuelan Jazz-Fusion masterpiece originally released in 1980. This rare and sought-after album recorded in Caracas by talented musicians could be likened to the best of the South American scene with strong Funk & Latin influences.
Following the recent reissue of Sacbé, this one is a little wonder and a must-have for anyone interested in Latin Jazz-Funk & Fusion.
Fully remastered and available on May 31th 2021 as Gatefold Tip-On Vinyl LP.
CAN YOU DESCRIBE HOW THE BAND ESPERANTO WAS CREATED?

In those days, Pablo Matarazzo (drums) and I, played with a group that played all kinds of music such as Merengue, Salsa, Boleros,  at parties, but he and I always listened to Jazz, Rhythm and Blues and Funk records. We also listened to some Rock, especially British and Brazilian music.
Always in our mind, we had the plan to found a band. We had several musician friends who had gone to study in Boston and New York and when they came back to Venezuela for vacations we would get together and have jam sessions. it was from those sessions that the first ideas for the initial songs came out and from where the initial formation of the group originated, which included besides Pablo and myself, Roldan Peña, Gustavo Aranguren, Ezequiel Serrano, Marcus Vinicius and Nenè Quintero.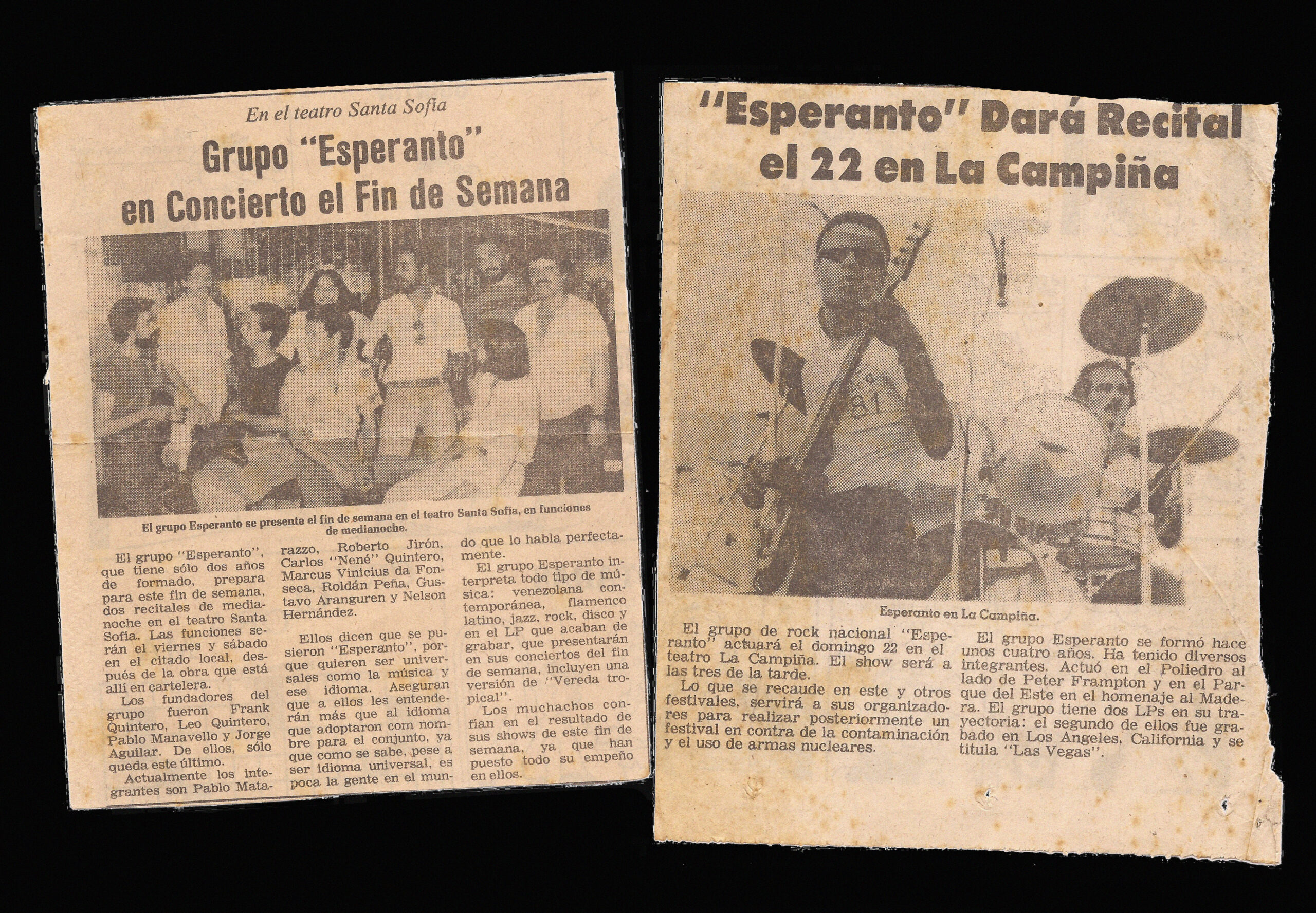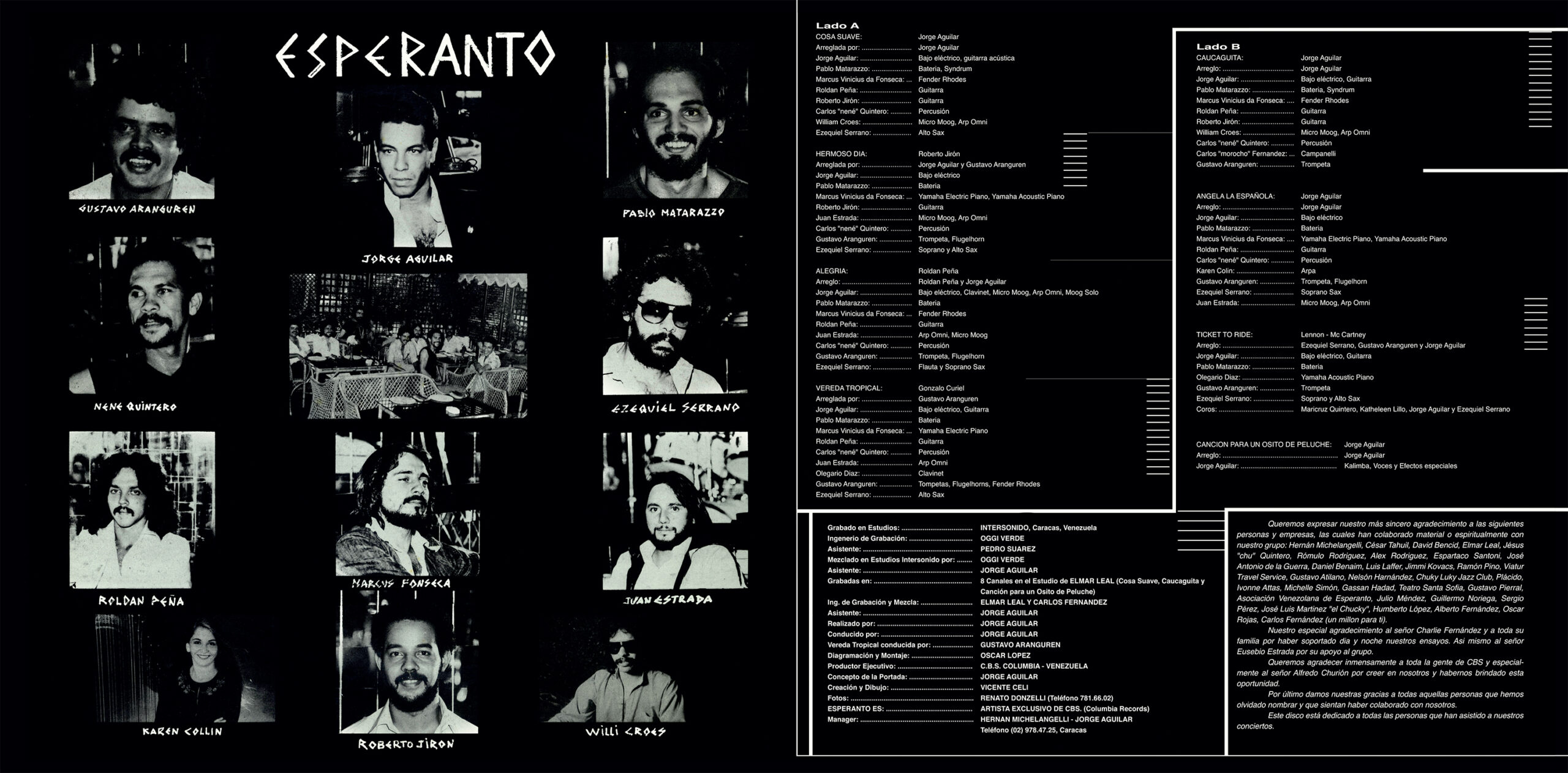 CAN YOU DESCRIBE THE PROJECT OF THE ALBUM, THE PREPARATION, YOUR NETWORK OF FRIEND WHO PARTICIPATED TO THE ALBUM? 
We had the opportunity to record a couple of songs at a friend's house, Carlos Morocho Fernàndez, who had an 8 tracks recorder. Later we took these recordings to the radio stations that played Jazz music in the nighttime mostly after 10 PM. Without realizing it, people began to ask for those songs and the group gained a certain notoriety in Caracas. That is how we decided to organize ourselves, to write more songs and we began to do concerts financed by ourselves in Caracas and later in other major cities of Venezuela.
Most of these concerts were at midnight when the theaters charged us very little for rent. Our concerts became very famous and many people attended and there were days that we had to play two concerts on the same night (at midnight and 2:30 AM) because the theater was full and there was a crowd outside waiting. In order to present those concerts, we had to write many songs to have a repertoire of at least an hour or an hour and a half.
As we continued doing shows we kept recorded the songs in our friend's studio and in another studio a little better than we paid with the money we earned at the concerts. These recordings later became the first Esperanto album which we gave to CBS for distribution because some of their executives became fans and had come to see us at concerts and were amazed at the amount of public that followed us.
As I said before, we already had some songs recorded but my instinct told me that we had to record something a little more commercial. That's how we selected a Beatles song, "Ticket to Ride" and made a version of it and we also recorded a song called "Vereda Tropical" that was a classic in the Latin market. The rest of the songs were compositions by myself and by other members of the band.
The album was recorded in its entirety almost live, that is, all of us playing together and without many overdubs because we did not have many tracks nor money to pay studio time.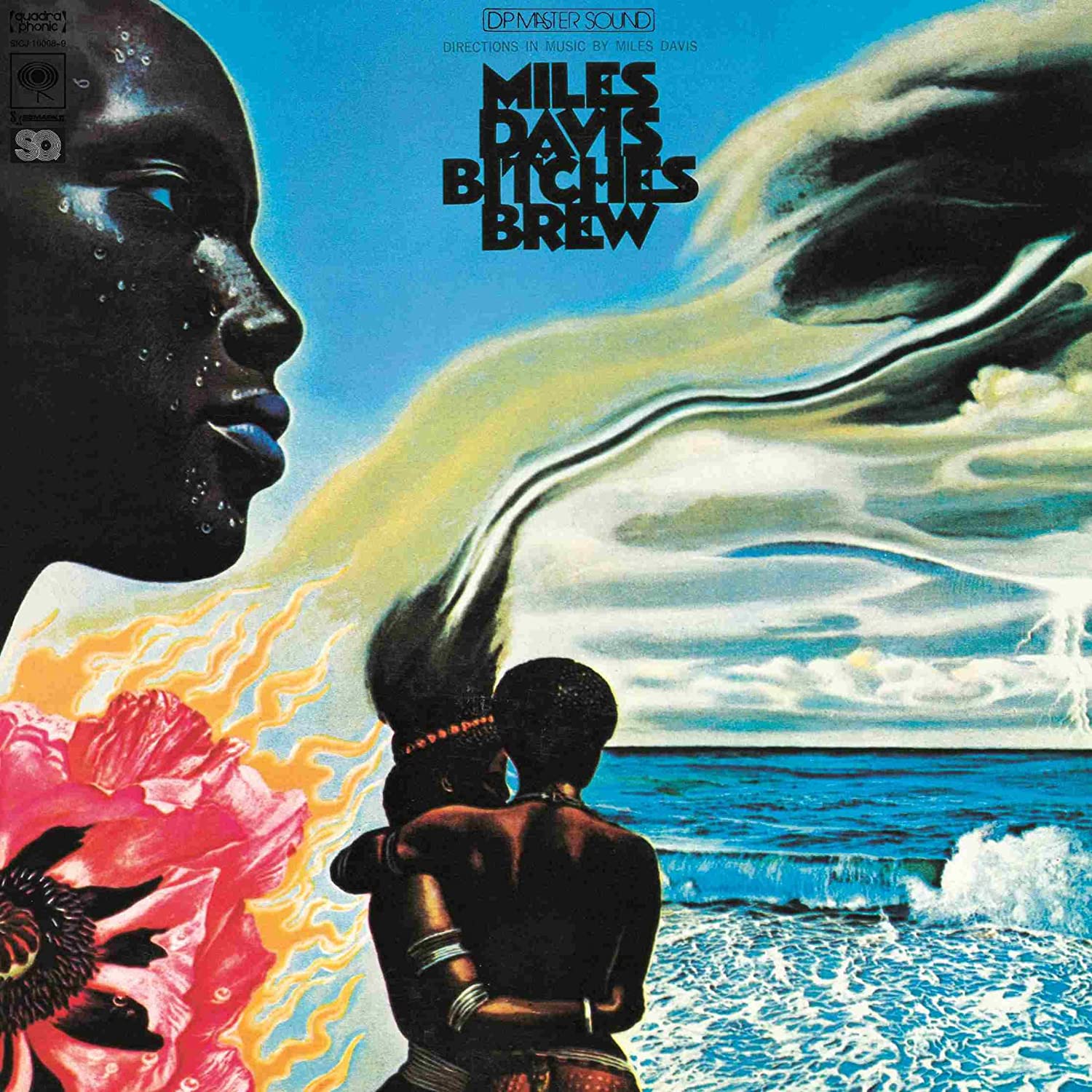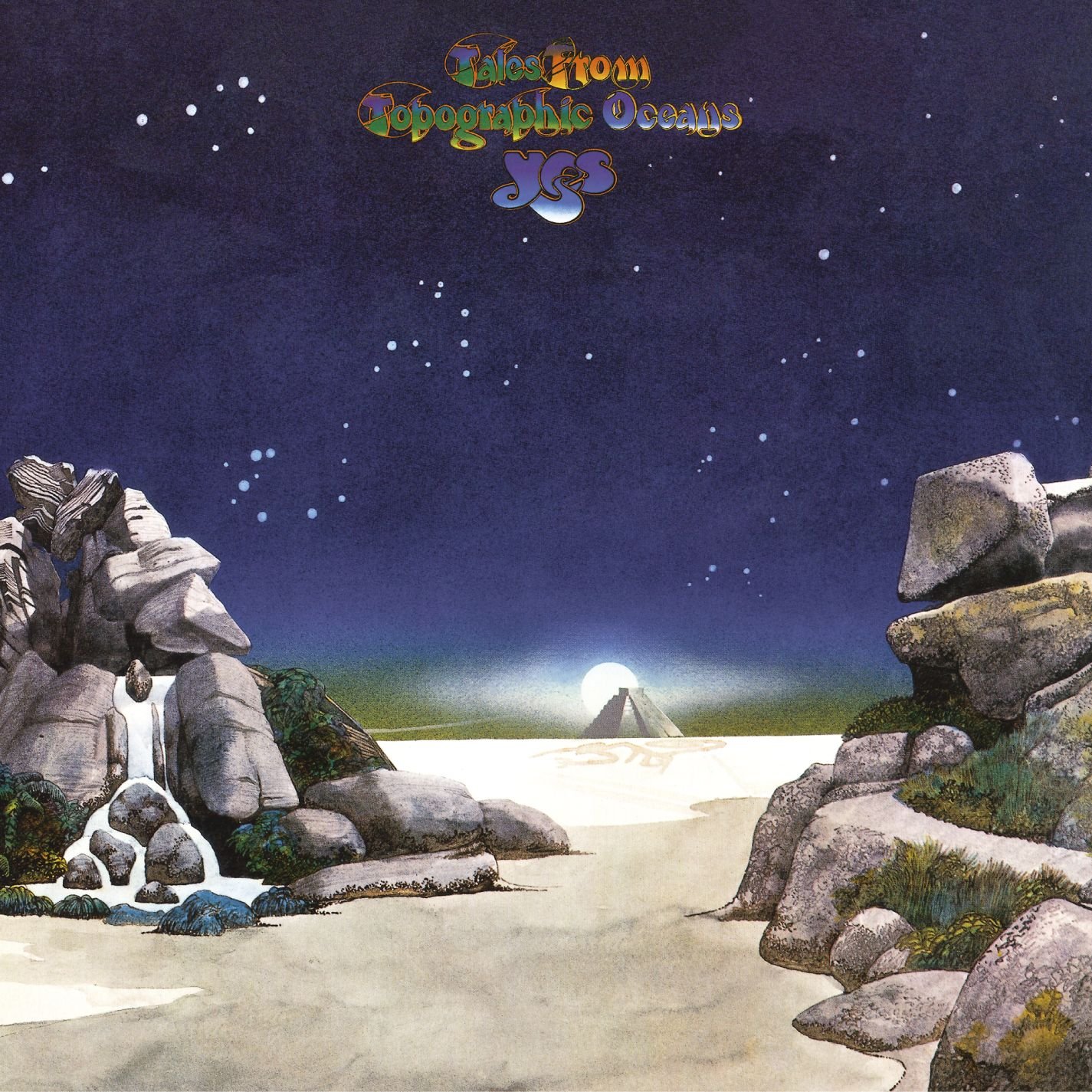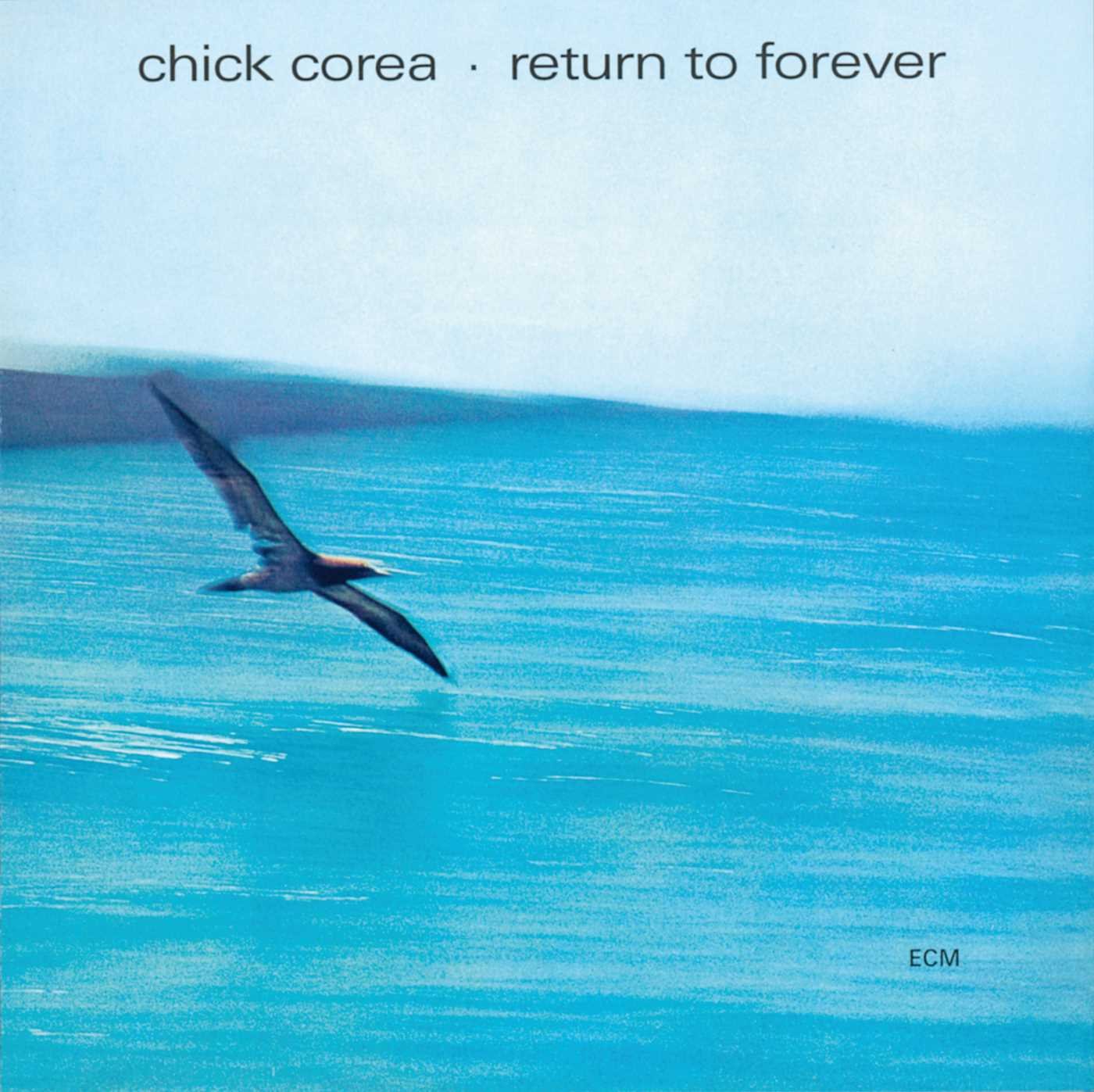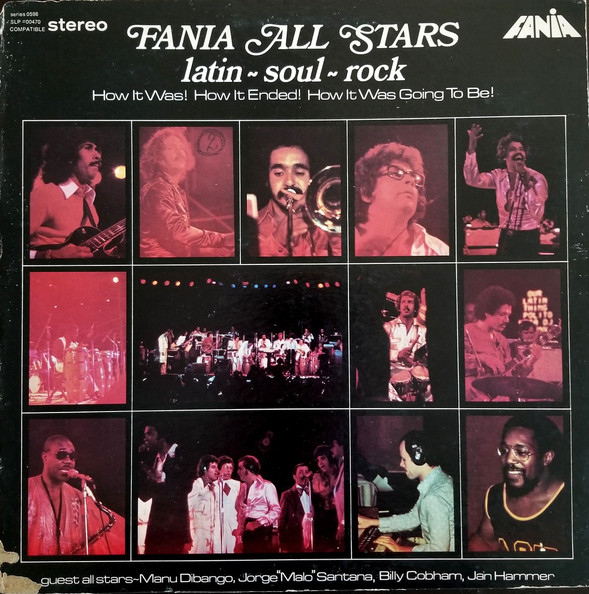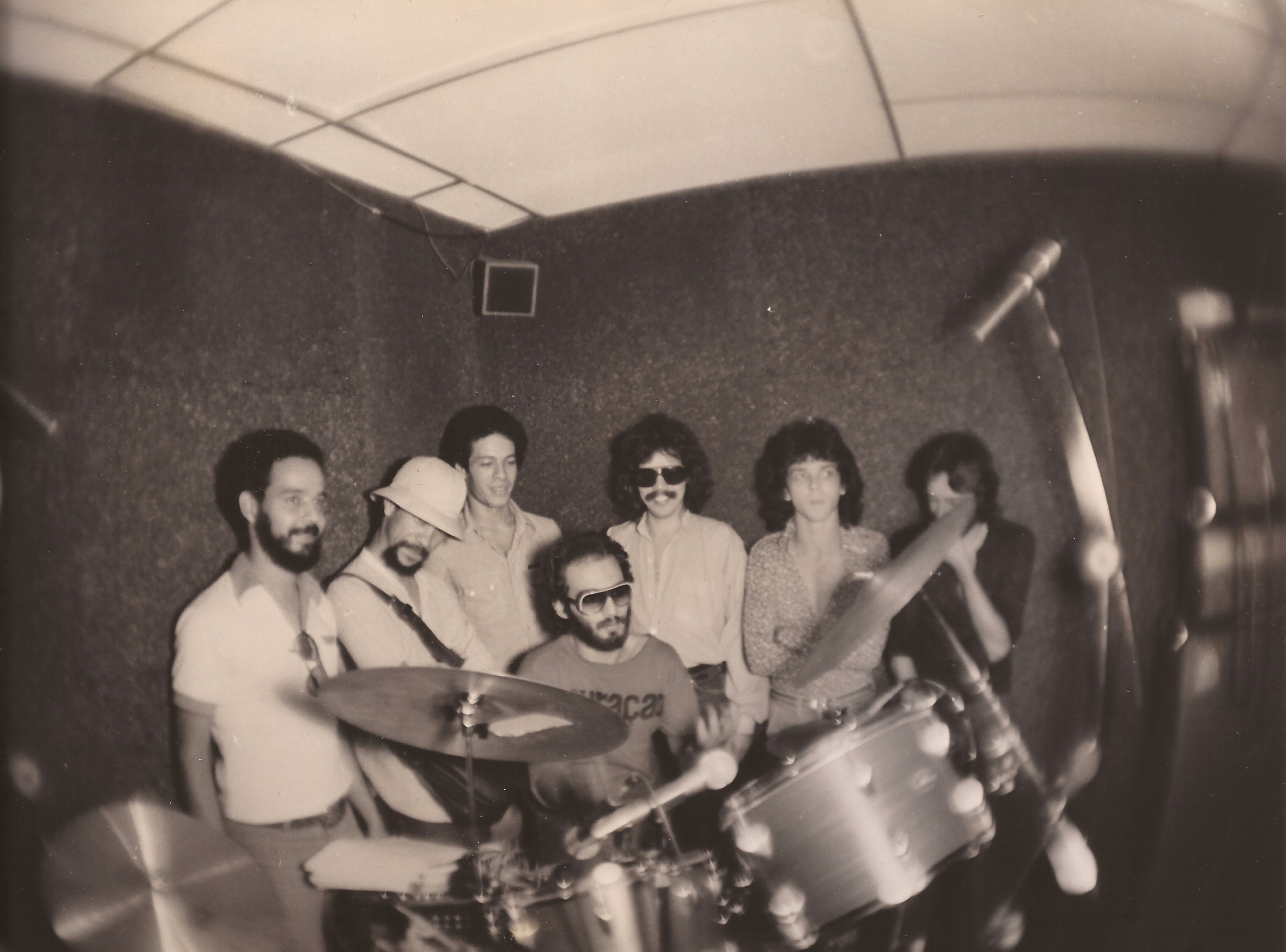 From left to right: Roberto Jiròn (guitar), Carlos Nenè Quintero (perc), Jorge Aguilar (bass), Pablo Matarazzo (drums), Willie Croes (keys), Roldan Peña (guitar), Marcus Vinicius (keys) at Carlos Morocho Fernàndez Studio where was recorded most of the album.
CAN YOU TELL US MORE ABOUT YOUR INFLUENCES AND HOW FUSION MUSIC SHAPE YOUR MUSICAL PATH?

Our influences of the time could be said that they were  Miles Davis, Chick Corea but they were also YES, Antonio Carlos Jobim, Fania All Stars, Earth Wind and Fire, Marvin Gaye and many others of all those genres. It is certainly a very diverse mix of influence
Certainly, we were one of the groups that started the fusion jazz movement in Venezuela and definitely the most recognized because we managed to be played a lot  on the radios and we filled the largest number of concerts as well as obtained the largest number of sales.
Today if you ask people around 60 years old in Venezuela about the Esperanto group, they will tell you that this is the band they remember the most in that genre.
HOW MANY COPIES WERE PRESSED?

I could not say exactly how many albums were pressed because we gave the distribution to CBS and they took care of the process but I do know that for the time and the size of the market in those days, there must have been many records pressed and sold. I do not even remember if they paid royalties to us. Maybe they did…
As a consequence of having given the distribution to CBS, our music began to play on radios throughout the country and as we gained so much fame in Venezuela  we were the band selected to open Peter Frampton's show from his Frampton Comes Alive tour before 12 000 people in Caracas. I remember that we were so successful that night that Peter told me backstage after the show with a bit of bitterness that it seemed like a concert of ours and not his. Obviously, people went to see his show but they found an opening  band like ours that besides being from Venezuela also sounded very good. As a result of that show we got a lot of attention from the press and later a contract with Warner Bros.
DO YOU HAVE MORE ANY STORIES TO SHARE WITH US?
Each one of us surely has stories to tell and it would be impossible to have them all here, however, in my case, the group allowed me to be discovered by Billy Preston who saw me play one night and invited me to go to Los Angeles where I settled for several years, where I played with various artists and later I recorded my first solo album and the one city that I still travel frequently for work and to visit two of my children who live there.
I think the most significant thing about the Esperanto band is that it was quite naive since we were all in our early 20s and we did everything just for the pleasure of playing without thinking about the economic aspect of the industry. This is what I recommend to all young composers and musicians today and that is to be themselves without trying to imitate others.
In a music reality where simplicity and superficiality have taken over the markets, it is necessary to rescue originality and the expression of true feelings.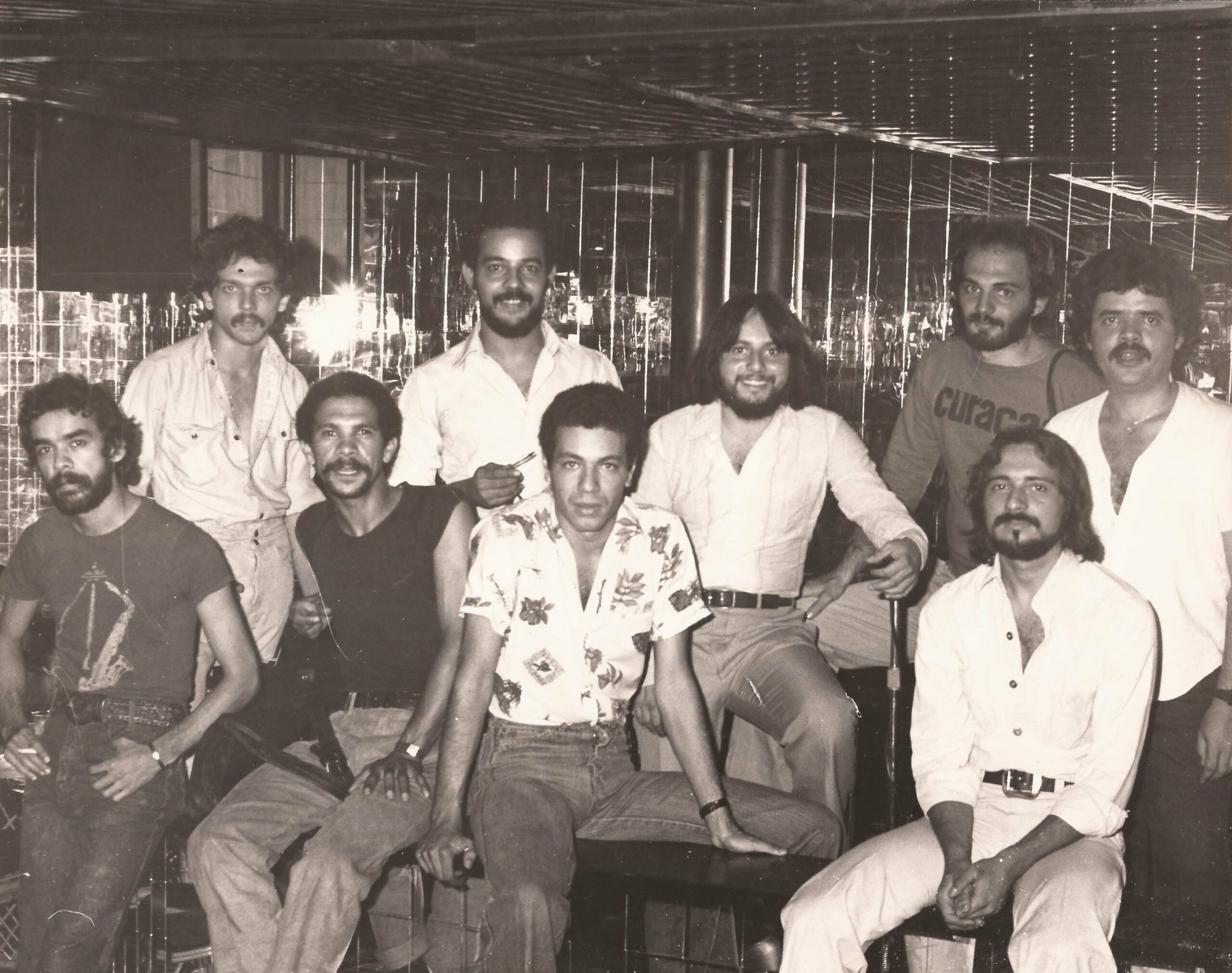 Esperanto circa 1980 with (from left to right) Ezequiel Serrano (sax and flute), Roldan Peña (guitar), Carlos Nenè Quintero (perc), Roberto Jiròn (guitar), Jorge Aguilar (bass), Juan Estrada (synth) Pablo Matarazzo (drums) Marcus Vinicius (keys), Gustavo Aranguren (trumpet and flugelhorn). The picture was taken at a club called Chucky Lucky where many celebrities from the world used to party when visiting Caracas. Esperanto was the house band.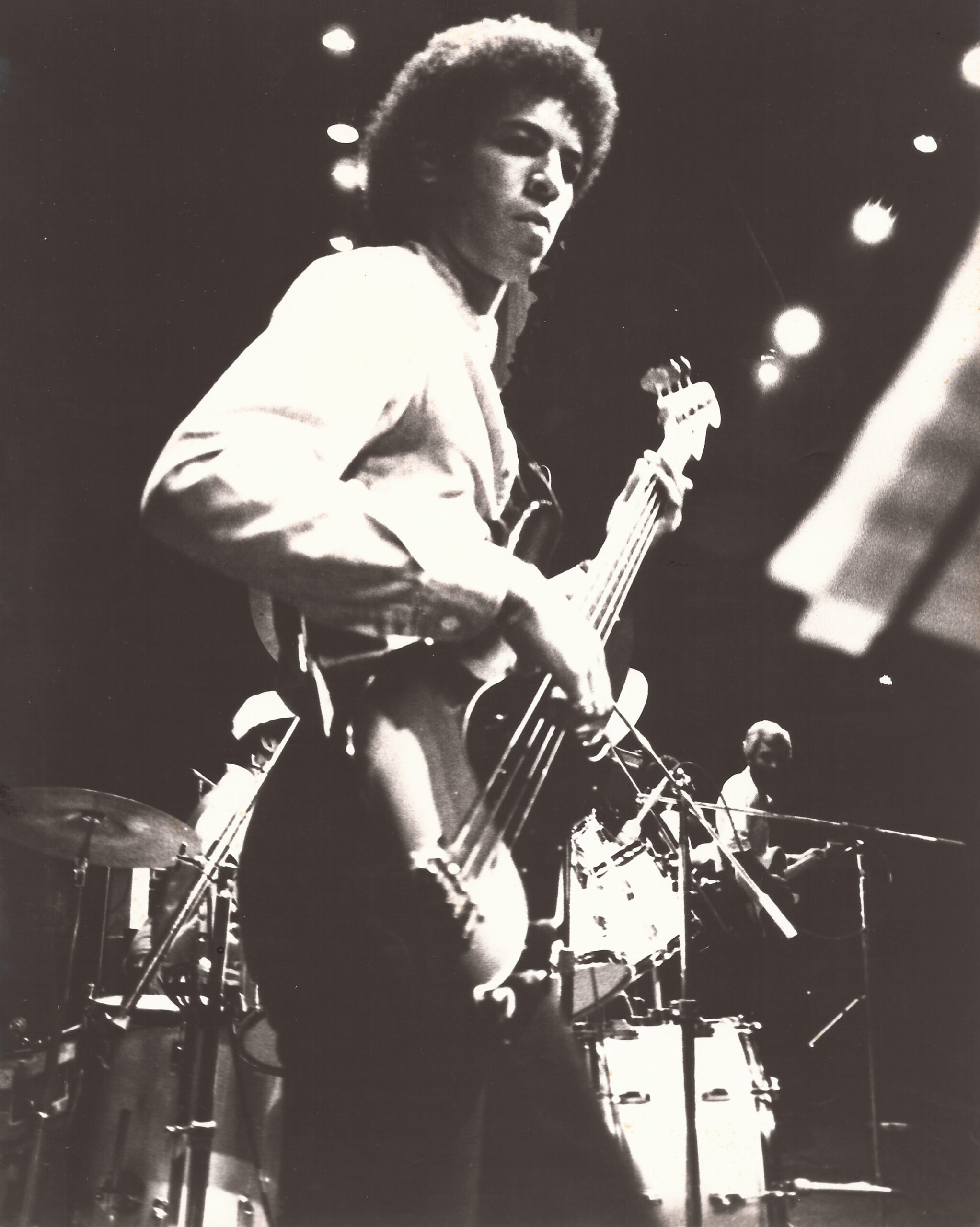 Jorge Aguilar on bass playing live in Venezuela. In the back, Pablo Mavanello who was the substitude of Roldan Peña on guitar for several shows.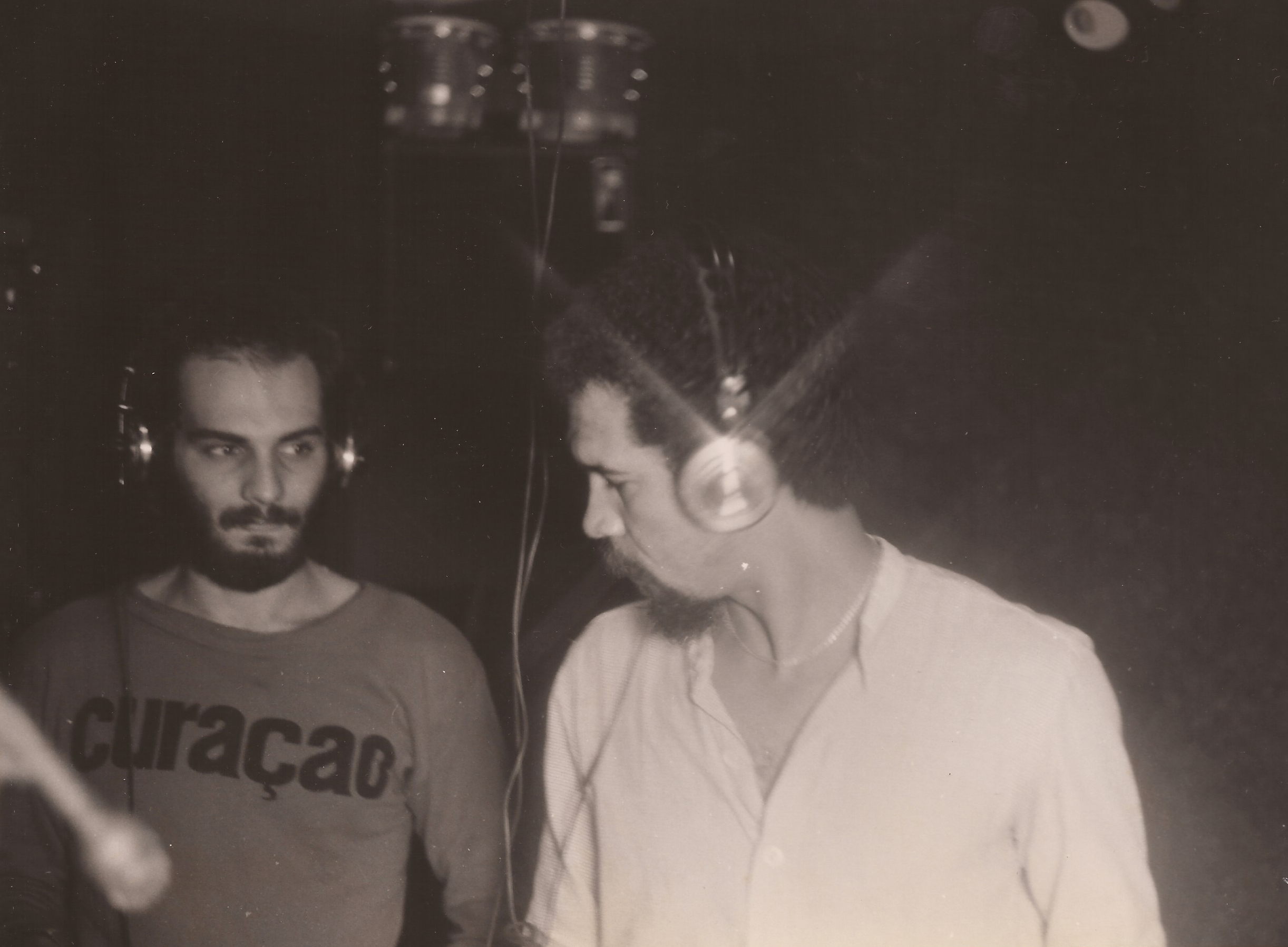 NPablo Matarazzo (drums) and Carlos nenè Quintero (perc) discussing some rhythms issues before recording at Carlos Morocho Fernandez Studio.