GEORGE SAUMA JR.
Trying to break through in 1980's Brazil
AN INTERVIEW WITH GEORGE SAUMA JR.

Favorite Recordings proudly presents an exclusive eponymous LP by Brazilian singer and composer George Sauma Jr., originally produced in 1985. Imagine a never-marketed release on which you'd hear not only the beautiful and genuine George's songs but also the work from two figures of the Brazilian Music Golden Age: Arthur Verocai and Junior Mendes!
A much-needed album for all Brazilian connoisseurs, originaly released in 1985. We had a chat with George about how he did record his first album back in the days.

The reissue will be available on March 3rd 2021 as a Vinyl LP, coming with its original printed innersleeve, and CD, remastered by The Carvery (UK). 
 HOW DID YOU  BECOME A MUSICIAN AND WHAT WERE YOUR INFLUENCES?
 Simple, romantic and live music were my exit door from childhood and pre-adolescence with The Beatles or Jovem Guarda. Since I was 10, I decided to learn the first chords with Brazilian composer and musician Billy Blanco's son, Billynho, who lived in my building. It was around 1967/68, during the time of the Festivals, I remember I already wanted to compose and we even did one song together.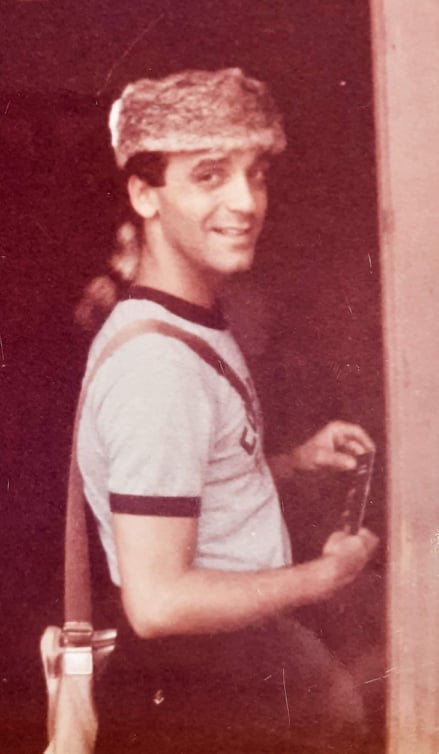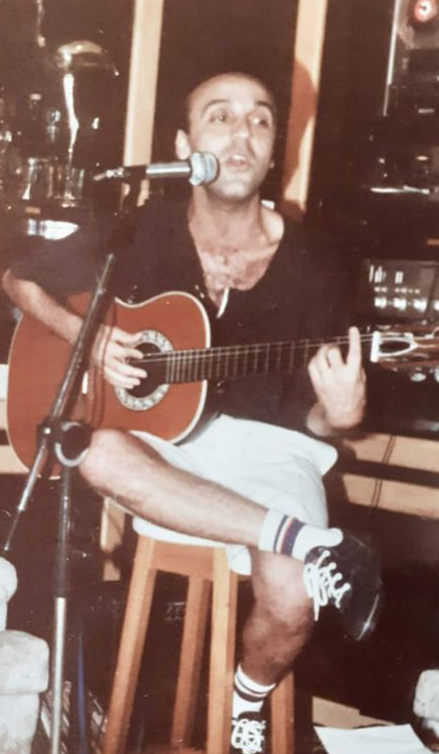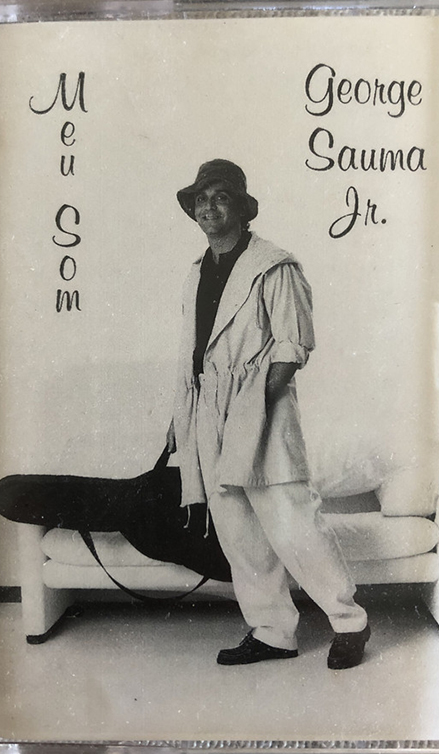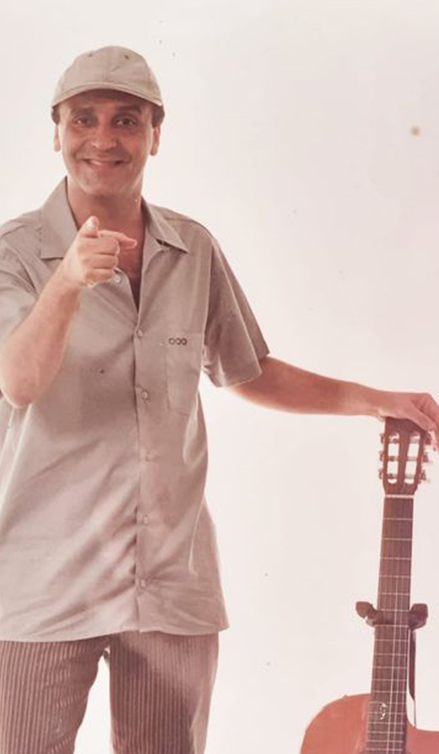 In 1976/77, returning from the faculty in Rio de Janeiro, I suddenly hear a song on the car's radio. It was "Coleção" from Cassiano. I thought: "Wow… Wait… What is that?" Back in the days, the rock phase still predominated. I forgot about it.
But one year later, also returning from the faculty, I hear "Labios De Mel" from Tim Maia. When I remember hearing these backing musicians, and their groove, the orchestra… I decided this time to run to the store to buy it. The whole record was wonderful! I bought everything from Tim Maia, in Sebo (a second-hand shop), for 5 reals each. And it just appeared to me: this was my thing!
These guys were doing what I wanted to do, so I tried to do it. Around that time, I wrote my first song with this new style, "Ideal de Carnaval". Which you can hear on the reissue! A bit later, I discovered that Cassiano was the author behind Tim Maia's titles I loved. Needless to say I was clearly influenced!
HOW DID YOU  RECORD YOUR FIRST ALBUM?
Dna Deyse Lucidy, mother of Junior Mendes, was a candidate for deputy, and went to my father's company to advertise.
When I saw her, I shouted, "Dna Deyse! I'm a big fan of your son!" At that time, I already knew "Reencontro" and "Nossa Historia de Amor", both written by Junior and Gastão Lamounier, interpreted by Tim Maia. Amazing!
She praised her son's team a lot, she was really prood. She talked a lot about how good was Cassiano but also said his son had a table with eight channels at home and she gave me his contact.
I went there and we recorded "Ideal de Carnaval". At the end, he said to me: "Do you want to record really well ? You must go to Verocai, he's the best arranger in Brazil!"
It was on Rua Siqueria Campos in Copacabana. I loved it, it was so close to where I live. But these guys were so professional, the were doing everything segmented. But without so much money, I ended up recording everything by Junio Mendes and Arthur helped me with the arrangements. We only had 8 channels and they did not have a guitar! But "Dançar Ou Se Render" was a rock song. "Vou Mostrar Que Sei Viver" was kind of bluesy. "Possível Utopia" was some sort of reggae song which I loved. So we had to modify the songs and for example, this last one was slowed, without the necessary strength and shine. We were limited!
But the quality of the musicians ? They were really great with Paulo Black on drums, Arthur Verocai on guitar, Ricardo Do Canto on bass and Helvius Vilela on keyboards.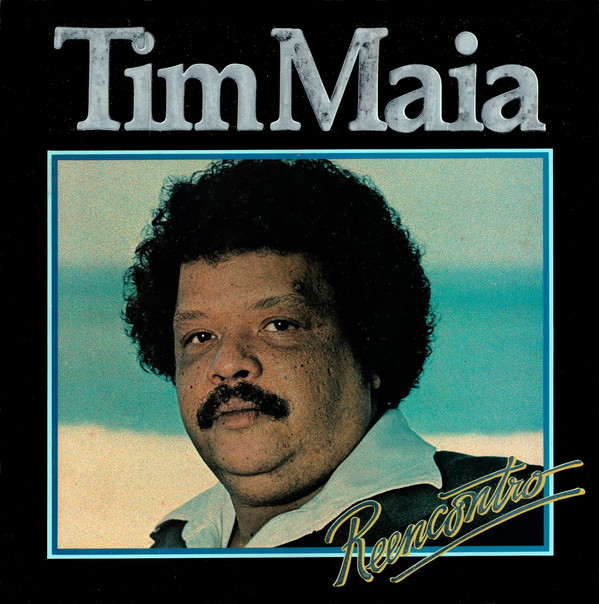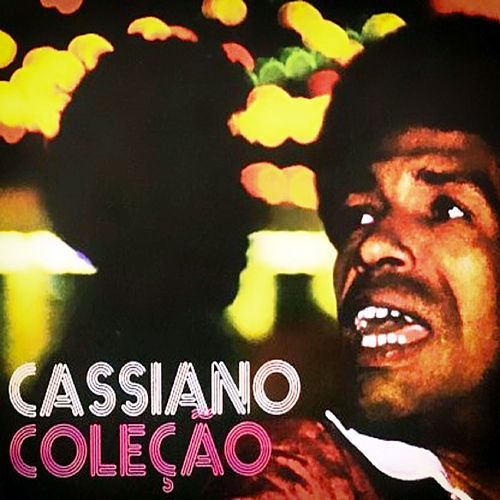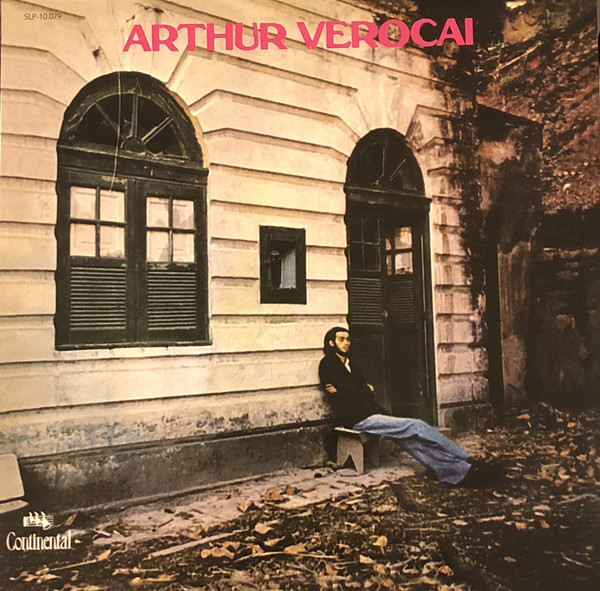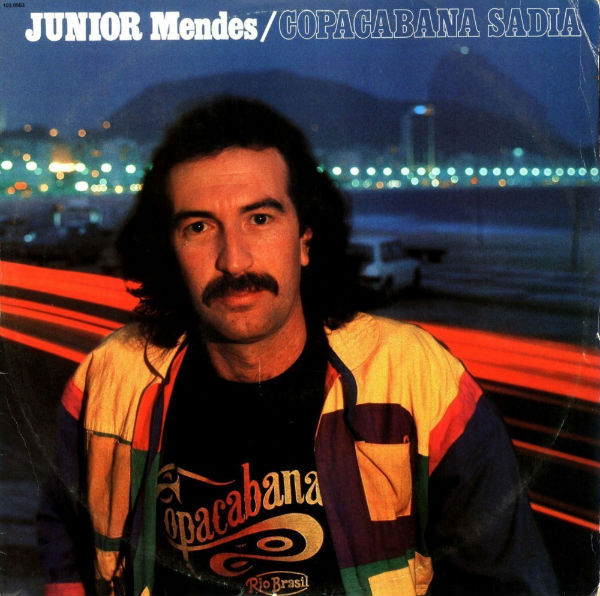 WHAT DID YOU DECIDE TO DO WITH THE RECORDINGS?

I left with the tapes, not really knowing what to do to be honnest. I decided to press a record but with all pressing plants, the minimum quantity was a thousand, with printed covers.
I received the records and went to the stores. But there, the deception was big. Nobody wanted it, even for free.  They were telling me: "This is unknown, who's going to look ?"
I sent it to multinational record labels but they did'nt even respond. They already had their cast and their artists.
THIS SHOULD HAVE BEEN DIFFICULT TO HEAR…

I understood the reality of the music industry and its market. There were 10 radios, 10 TV chanels for… 10 000 artists! How could I close this equation ? I understood why so many artists, even talented and famous, are out of the market.
I accepted it, calm and conscious. I still made three more albums but on cassette tapes, it was more affordable! But now, just for pleasure, and again, I distributed it to friends.
HOW DO YOU FEEL ABOUT THE REISSUE ?
I can't believe it. Although, I always recognized its valued with due reservations about the groove and instrumentation. I loved doing it so much so I just have one word: Thank you so much!