Ray Stephen Oche – No Discrimination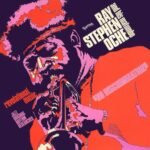 A revival, a resumption, a revelation… call it as you wish, Ray Stephen Oche is now delivering his musical message: fire, fun, fury, talent and magic. This is music from the African heartland, dense, intense, a genuine fermentation of black African experience in sound, a translation of Ray Stephen's essence into a soothing, meaningful balm for your eager auditory faculties. Such is this album of « dedications ».
Following the recent reissue of Ray Stephen Oche's « Interpretation of The Original Rhythms », Favorite Recordings is going further by reissuing the second and only other album he recorded for Sonodisc / Disque Espérance in the mid-70s. This rare piece of Afro-Highlife and Afr-Jazz, is now officially reissued on LP with liner notes poster.
BUY THE LP HERE
TRACKLIST: