Häzel – Playground EP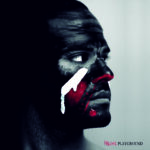 After gaining a solid reputation over the past few years thanks to his numerous productions for artists such as Drake or Slakah the Beatchild to name just a few, French producer Häzel finally presents his first solo project.
These voluntarily J-Dilla influenced 6 tracks build a superb Hip-Hop/Soul opus. Playground will be released on Catblock Records, new label launched together by Favorite Recordings and Onra. Released May 16th on LP & Digital by Catblock Records/Favorite Recordings.
Simon Harrison (Basic Soul Show / UK): "Ace & really cool beats"
Häzel – Playground EP teaser by Hazeldizzy